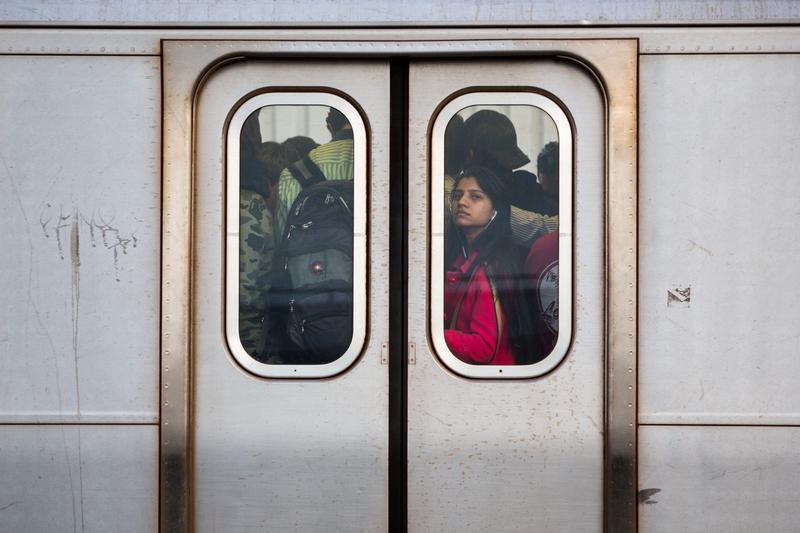 Mayor Bill de Blasio is offering the Metropolitan Transportation Authority more money for its capital plan, but transit advocates say it isn't enough.
The Democratic mayor will propose increasing the city's contribution to the transit agency from the $100 million it has been giving the MTA each year to $125 million when he outlines his budget plan for the next fiscal year later this week, according to city officials.
"Mass transit is a lifeline for New Yorkers, especially for the working families, students and seniors who need it most," de Blasio said in a statement Monday from the City Hall press office.
But the extra $25 million pales in comparison to the $14 billion that MTA officials have said they need over the next five years to improve signals, buy new train cars and expand the network through projects like the Second Avenue Subway. The MTA last fall unveiled a $32 billion capital plan for 2015-2019, but was able to identify funding sources for just half of it. Since then, no viable plan has emerged to plug the gap (well, except for one that would add tolls on the city's free bridges), and it is already five months into the plan's first year.
MTA Chairman Tom Prendergast told Deputy Mayor Anthony Shorris in a letter Monday that the city should be paying $363 million a year if it wanted to keep pace with the amount it gave to the transit agency back in the 1980s, given inflation. Prendergast suggested the city increase its contribution to $300 million annually, plus another $1 billion over the next five years earmarked specifically for the Second Avenue Subway.
"While our preliminary discussions about the city's share have been productive, the city's $1 billion surplus presents an opportunity to do more," Prendergast wrote.
De Blasio has styled himself a transit advocate, and recently proposed the MTA should expand its system even further, though he did not specify how the agency would pay for it.
A spokeswoman for City Hall, Amy Spitalnick, said on Twitter that the city's $125 million contribution "fully funds" the MTA's request and that the MTA has moved "the goal posts" by asking for more.
An official at the MTA said the agency never formally made a request to the city, but instead included $125 million a year in last fall's capital plan proposal as a "placeholder."
Two transportation groups, the Riders Alliance and the Straphangers' Campaign, said in a joint statement: "Unfortunately, the City's proposed contribution does nothing to fill the $15 billion gap that remains in the MTA's 2015-2019 capital budget. It was already projected as a component of the funded portion of the plan."