The Takeaway
Citizens Speak Out: The Highs and Lows of Barack Obama's Presidency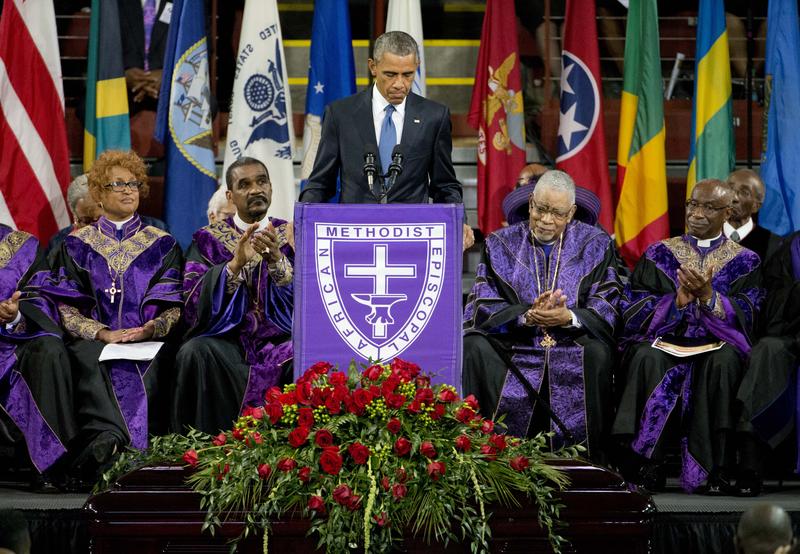 There have been a number of memorable moments — both good and bad — during Barack Obama's tenure as the 44th president of the United States.
The nation is finally saying goodbye to President Obama and First Lady Michelle Obama. What happened over the last eight years — from the passage of the Affordable Care Act, the Iran nuclear deal, the killing of Osama bin Laden and the expansion of the NSA — is viewed differently by supporters and critics.
As President Obama enters his final hours as commander-in-chief, we're asking you: What Obama moment, good or bad, stands out to you? Click on the 'Listen' button above to hear what others are saying, and add your own thoughts by leaving a comment below or calling us at 1-877-869-8253.