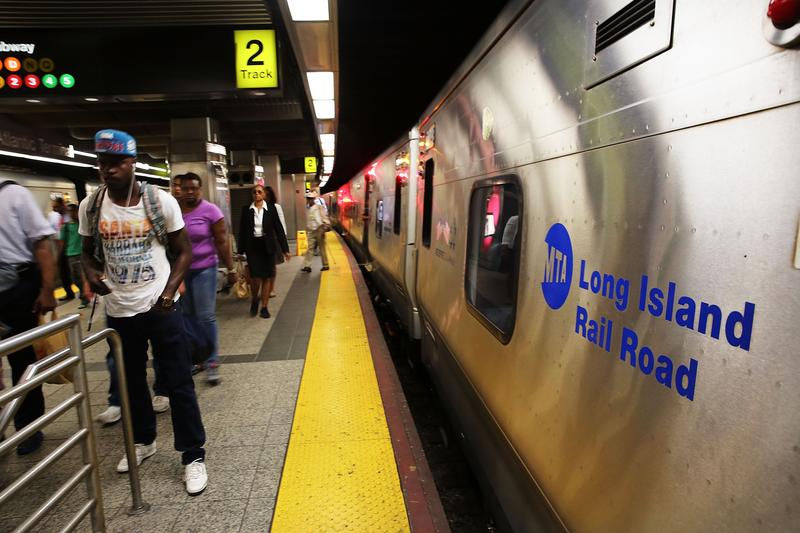 As commuters began bracing for an increasingly likely Long Island Rail Road strike this weekend, New York Gov. Andrew Cuomo sought to downplay its potential effect.
"My advice is what every New Yorker wants," he said, speaking Tuesday at an event in Niskayuna, New York. "Both parties should be fair...you want to be fair to the union, you want to be fair to the work force, you also want to be fair to the riders of the Long Island Rail Road." 
He added that a contract should be fair to the MTA, which, he says, "doesn't have any money except for what the taxpayers and riders give to it." But the governor made no indication that he'd intervene, and he even downplayed the possible effects of a strike. When asked if it would be a disaster, he responded: "Disastrous? No. We've had strikes before, right? And we survived, and we've had disasters, and we know what that's like. Hurricane Sandy was a disaster. This is not a disaster. A real pain, maybe. But not a disaster." 
Cuomo's 'meh' attitude is a change from last week, when he said: "The possibility of a strike causes so much anxiety I don't even like to think about it."
Meanwhile, the MTA went on the offensive Tuesday. A strike, it said, would "create a traffic nightmare across Long Island and hurt families and business throughout the New York metropolitan region." It also released an ad that states: "Unionized Long Island Rail Road workers are the best paid in the nation. They make almost $90,000 a year, get free health care and generous pensions. The MTA offered to up their salary 17 percent without raising fares or delaying service improvements, by making modest changes for workers who haven't even been hired yet. Current employees would get everything they asked for. Yet the unions are still threatening to strike. When is enough enough?"
But Congressman Steve Israel told WNYC he blamed the MTA for Monday's truncated bargaining session. "I think it's highly irresponsible for the MTA, five days away from a strike, to decide to walk out of the negotiations without responding to the union's counteroffer," he said. "When one side decides to walk away from the table, there is no hope. Both sides have a responsibility now to get back to negotiations, not standing on ceremony, and keep the trains moving."
He said he and other members of the state's Congressional delegation were trying to jump-start negotiations. So far, that effort has been unsuccessful.
According to union head Anthony Simon, the strike is on. "I am assuming that it's going to happen," he told WNYC.
He said that as of Tuesday afternoon, there are no future talks scheduled.