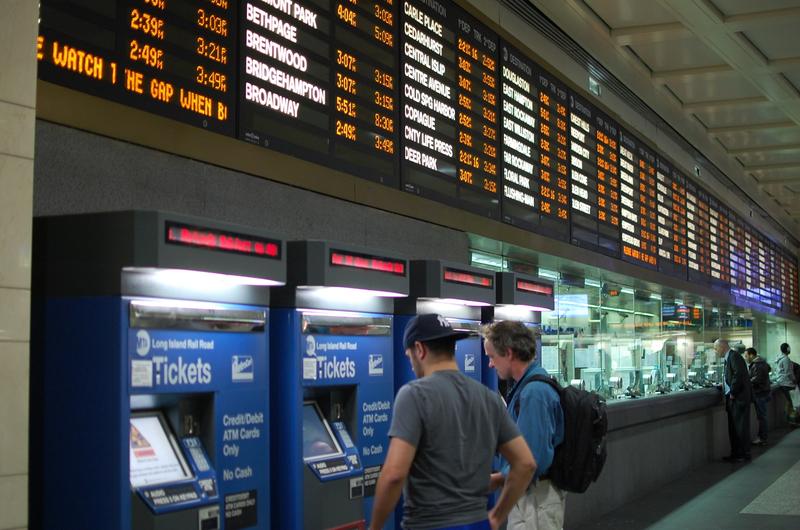 The lead negotiator for a coalition of Long Island Rail Road unions is not happy the MTA went public with its latest contract offer before formally presenting it to labor.
"Instead of sitting down with the only people who can make a deal," said Anthony Simon, "the MTA chose the route of cheap political grandstanding. It's painfully clear MTA is not serious about negotiating a settlement."
The MTA had scheduled a bargaining session with the union for this upcoming Friday. On Tuesday, it called a press conference to unveil the offer to the media. That offer would give employees a 17 percent raise over seven years — and require new employees to pay more into pensions and health care costs than current workers. Simon called that "permanent two-tier system...totally unacceptable."
Now, union leaders say they're debating whether to even attend those talks.
MTA chief Tom Prendergast said "we have moved considerably, and we have a proposal on that table that we think can provide the basic framework for a deal and avoid a strike." He added that the agency's latest offer, if extended to the entire LIRR union coalition and Metro-North workers — who are also without a contract — would cost the agency an extra $40 million annually in operating costs.
"When we say that we can afford it within the financial plan," Prendergast said, "we are affording it at great sacrifice. But when you're faced with a looming strike, and the impact that will cause to the economy and the riding public, you need to get to a different level. And we have gotten to a different level."
The earliest the unions can legally strike is July 20.