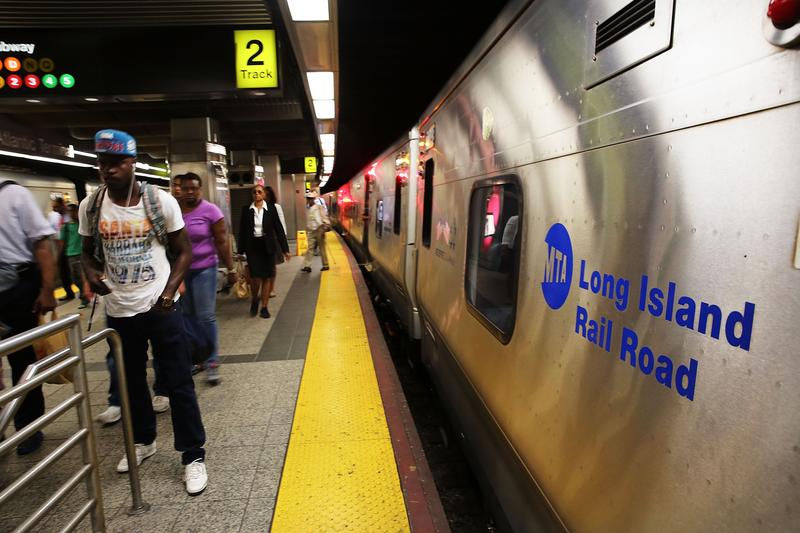 Flanked by labor leaders and transit officials, New York Governor Andrew Cuomo announced Thursday that a four-year long contract dispute had finally come to an end.
The deal between Long Island Rail Road workers and the MTA was announced at the governor's Midtown offices, and came just days before thousands of workers were prepared to walk off the job.
After distancing himself from the negotiations last week, Cuomo became personally involved in them late Wednesday when it seemed like a strike was all but inevitable. "I am not a labor negotiator," Cuomo explained Thursday. "At the same time, if there is a crisis, and I can be of help, I believe that's my role."
The contract calls for a 17-percent raise over six-and-a-half years and covers 5,400 workers from eight unions. While details of the deal have not been released, sources say all workers will pay 2 percent toward health care costs. New hires will have different wage progressions and contribute more towards pensions than current workers.
"Compromise by definition means that neither side gets everything that they wanted to get," Cuomo said, "but it means that we reached an agreement and we can move forward."
MTA chairman Tom Prendergast called the contract "fair and reasonable" and said it would not jeopardize the MTA's capital plan — or hurt riders. "This deal puts no additional pressure on the fares," he said.
Commuters at Penn Station breathed a collective sigh of relief after hearing the news.
"They scared the daylights out of all of us for nothing," said Debbie Conrey, who lives in Bayside, Queens and works in Manhattan. "I'm so relieved, I'm so glad. I was wondering what I was going to do."
Ellen Porter, originally from Hicksville, echoed those sentiments. "I'm glad they settled, because I don't think that they had a lot of sympathy from the public," she said.
LIRR workers have until August 15 to ratify the deal. It would go before the MTA's board in September.
Because the contract is retroactive to 2010, it will expire in 2016.
Photo: @NYGovCuomo hashing out final details of #LIRR agreement over lunch with @MTA and LIRR union leaders pic.twitter.com/6Qbi3phZuJ

— Andrew Cuomo (@NYGovCuomo) July 17, 2014