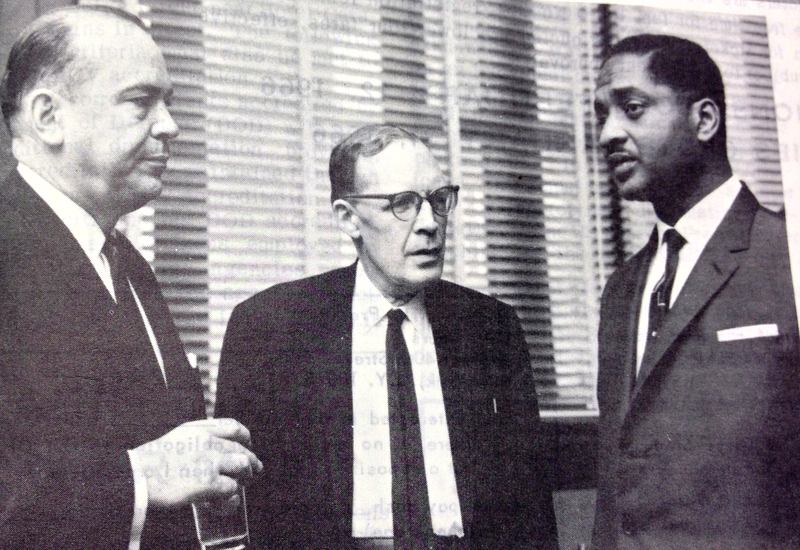 This episode is from the WNYC archives. It may contain language which is no longer politically or socially appropriate.
From card catalog: Lindon Forbes Burnham [sic], Prime Minister of British Guiana [sic], talks about his nation's impending independence. Discusses economic, political, social, cultural and constitutional development of the country. Calls for some foreign assistance. Questions and answers.

Host introduces head table.

Burnham talks about the independence of Guyana, which will occur in about 6 months. Racial disharmony in 62 - 62. On Dec 7 of the previous year, elections were held under a new system (Proportional Representation). Formation of a coalition government. No subsequent disturbances. Guyana has become a place in which people can live without fear. Racial disharmony has subsided considerably. Indians were able to return, are living happily and comfortably. Racism between Indians and Africans. Plan for economic development. Assistance to Guyana is in the interest of other countries in that hemisphere. Venezuela.

Sheldon hosts Q&A: Applying for Peace Corps? They would be happy to receive it. Danger that Venezuela will resort to force to settle territory claim? They've said they won't. What will they do if that assurance is broken? They hope they'd have friends to come to assist. Military assistance agreement with any government? They can seek assistance of other commonwealth countries. Not to be discussed at a press luncheon. Details on racial strife in Guyana? Details of racial makeup and history. Adequate people for leading the country? More about the border with Venezuela. Why don't more people know about Guyana? It's the press's fault for not advertising it more.
Audio courtesy of the NYC Municipal Archives WNYC Collection
WNYC archives id: 70970
Municipal archives id: T678