In Limbo, Long After the Waters Rose
On Oct. 29 of last year, Cherell Manuel and her kids escaped Sandy's rising flood waters on Beach Channel Drive in Far Rockaway. The storm demolished their rented apartment and ruined their belongings.
They were four of several thousand New Yorkers who took shelter in city hotels after the storm. A year later, the family is among about 100 households that remain. The cost of the hotels — once covered by the city — is now being footed by the Red Cross.
On Friday, Manuel and her daughters will be transferred to their fourth hotel since Sandy hit. After awhile, Manuel said, you stop unpacking.
The 46-year-old mother recently stood in her cramped hotel room in The Manhattan at Times Square, surrounded by piles of clothes in bags and her 7-year-old's toys. Manuel and Najhja have been waking up at 5:30 each morning to make the two-hour trek to her Queens school.
The older daughters live down the hall (her son lives in Brooklyn). Twenty-two-year-old Diamond Williams keeps Fefe, the pet rabbit saved from the flood waters, in her room. Manuel said being homeless has made Williams moody. But Williams said that you'd be cranky, too, if you had to exist on fast food chicken and hamburgers. They've all complained of stomach ailments and lingering colds since becoming displaced.
"We can't cook, we got to eat the same thing over and over, so it's like we're not used to that — my mother used to cook," she said.  "I think when we move out of the city, I will never come back [to Times Square]." 
That thought — finally moving — is what has been keeping them all going.
After months of real estate hell, Manuel finally signed a lease this month on a three-bedroom duplex back in Far Rockaway. But then there were a few tense days when it looked like the landlord was going to renege. Finally, Manuel got the keys and hopes to move on Nov. 1. The family is planning a massive Thanksgiving feast to celebrate their new home.
To hear Kathleen Horan's full feature, click the audio player.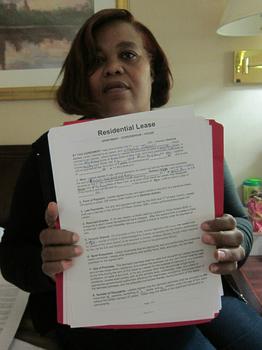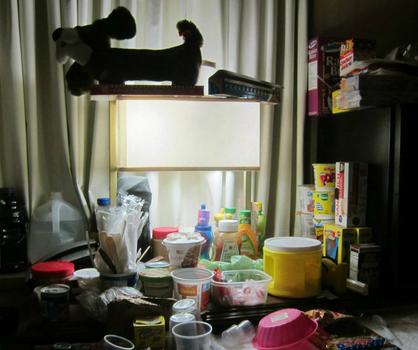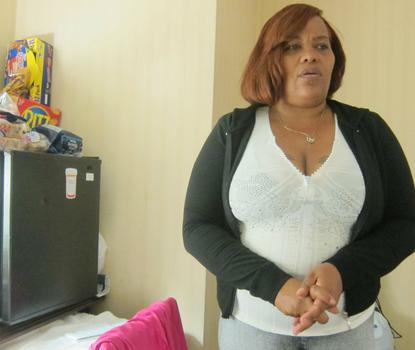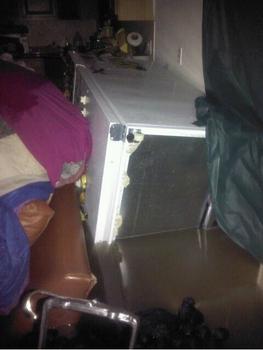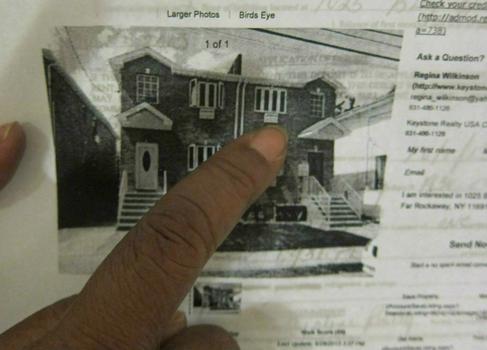 of