A Lifetime of Questions at MoMA PS1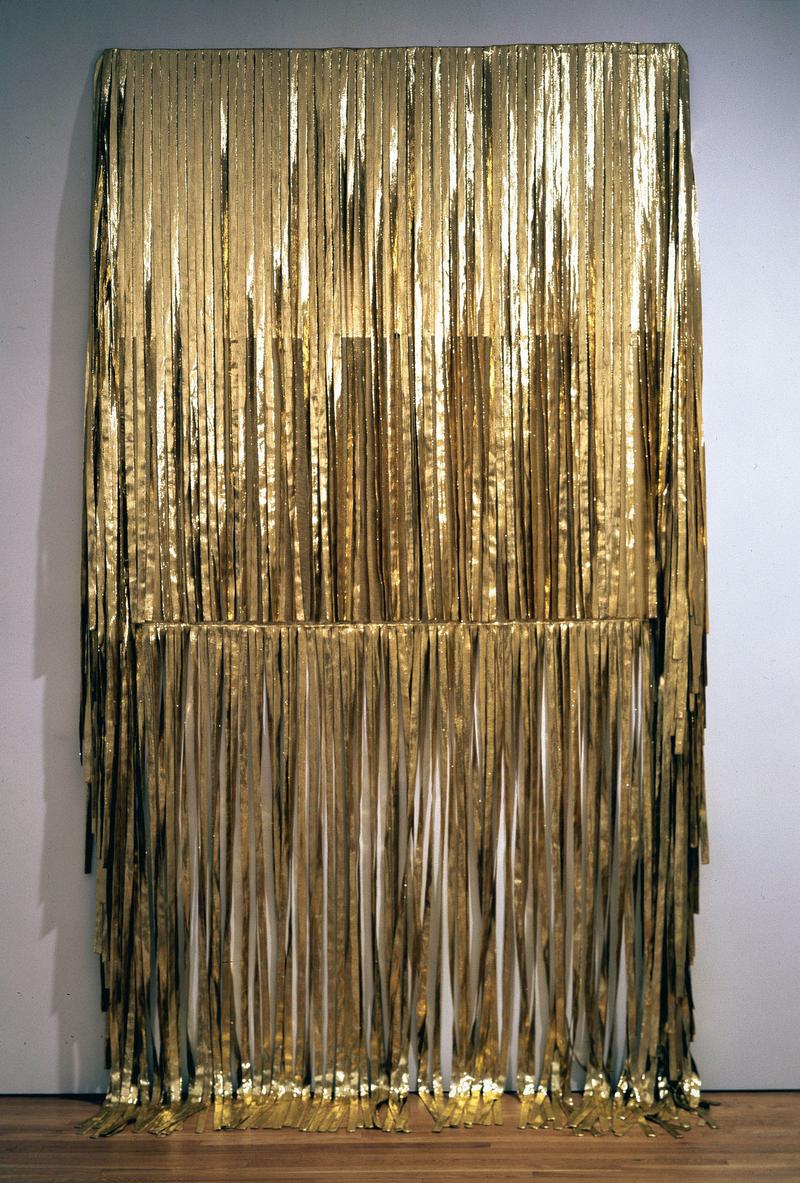 A conscience in a jar, cryptic letters and a room with a ghost.
These are just some of the pieces at James Lee Byars: 1/2 an Autobiography, a new exhibit at MoMa PS1 co-organized by MoMA PS1 and the Fundación Jumex Arte Contemporáneo.
The exhibit surveys the life and work of artist James Lee Byars with over 300 pieces spanning almost 40 years of work.
Byars (1932-1997) is known for having lived life both as performance and ongoing philosophical investigation; through his work he engaged in what he called the "the first totally interrogative philosophy" playing with scales and mediums to draw the viewer in, but leave them asking questions.
Many of the letters on display are written in a "pseudo-cryptography"; sprawling letters marked with stars and arranged with alternating lines. Associate director of exhibitions at MoMA PS1 and co-curator of the exhibit, Peter Eleey talks about Byar's love of mailing stacks of post cards from everywhere he traveled to in the world. "When you add up all of his correspondence and think about it sculpturally, as something traveling from one place to another. His correspondence forms a sort of sculpture of the planet," he said.
One installation piece is simply a pitch black room with no light let in. Wandering around, you feel as if you have fallen into a void, until, of course, you walk into a wall. The piece is titled The Ghost of James Lee Byars Calling and is just one of the works where Bryar has inserted himself into the viewing experience.
Eleey explains, "Byars himself had this very conflicted paradoxical relationship to his own visibility. From the very beginning death features in his work as metaphor but also as a kind of structure and conceit". 
The exhibit will conclude with two days focusing on Byars performative works over the weekend of Sept. 6 and 7 at MoMA in Manhattan.
 James Lee Byars. The Figure of Interrogative Philosophy. (Araz Hachadourian)
James Lee Byars. Rose Table of Perfect.  (Araz Hachadourian)
A self-portrait by James Lee Byars.  Courtesy Michael Werner Gallery, New York and London
Photo of the artist- James Lee Byars c.1970. Courtesy of the University of California, Berkeley Art Museum and Pacific Film Archive, bequest of James Elliott
The exhibit runs June 15th to September 7th in Long Island City.