Indivisible
Week 13: Life In The White House Press Room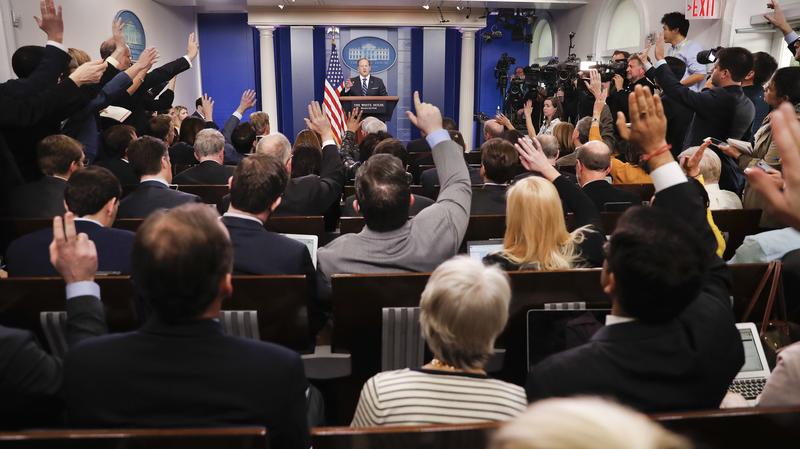 The White House Press Room has had a storied history since it was created under President Nixon. Today, it's no longer just a source of news updates for journalists -- it's also good at generating its own headlines.
President Trump's press secretary Sean Spicer has caught a lot of flack in his new post. last week he got in trouble for saying Adolf Hitler didn't use chemical weapons during the Holocaust. And there are his frequent attacks on the media. And Dippin' Dots. 
On this episode of Indivisible, April Ryan, a White House correspondent for 20 years for the American Urban Radio Network, speaks with WNYC's Brian Lehrer about life in the briefing room.
Plus -- is Donald Trump keeping his campaign promises? Do his recent changes on Syria, China and the U.S. economy indicate he's not the "America First" president he said he would be? Brian asks award-winning documentary filmmaker Michael Moore and talks your calls.
Do you think @POTUS is keeping his campaign promises? Call us 844-745-TALK and answer our poll #IndivisibleRadio

— WNYC 🎙 (@WNYC) April 19, 2017
Here are some Tweets from this episode: