The Man Behind The New Yorker's Cartoons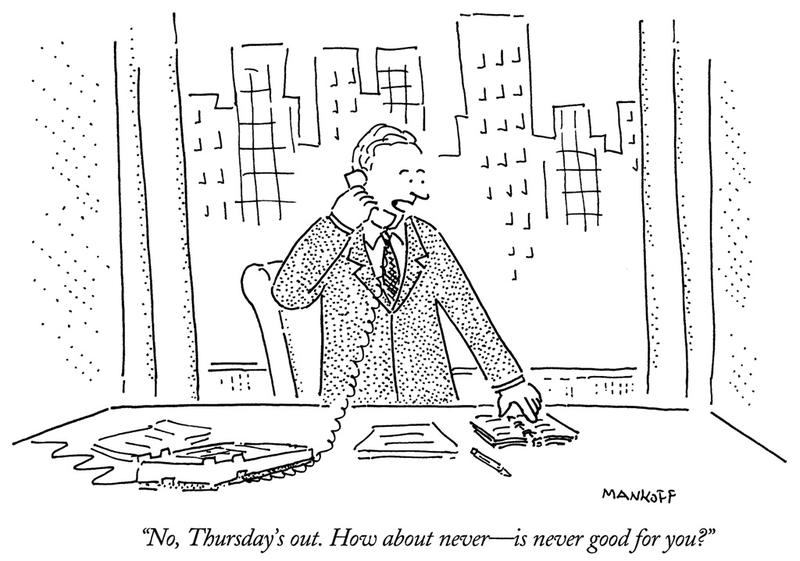 The man behind the most famous cartoons in town has a new memoir.
Bob Mankoff is the cartoon editor for The New Yorker magazine and his book is titled How About Never—Is Never Good for You?
It features his most famous cartoon, which titled the book: A harried executive putting off a meeting—forever. Mankoff calls it "identification" humor; there's also "crazy" humor, and dozens of other categories that help the 69 year old editor work his way through hundreds of potential images a week, looking for the ones that "go off like a little grenade, a little explosion," he said.
The book is part memoir, part history. It navigates Mankoff's own childhood in The Bronx, the Jewish roots that give him part of his own humor, and the slow path to understanding what makes a successful cartoon.
The book is also an homage to the form itself, and especially to its manifestation over the nearly 90-year history of The New Yorker, with dozens of images from veteran cartoonist James Thurber to the new generation that Mankoff has nurtured himself.