The Takeaway
Life After Prison: A First Step Towards A New Beginning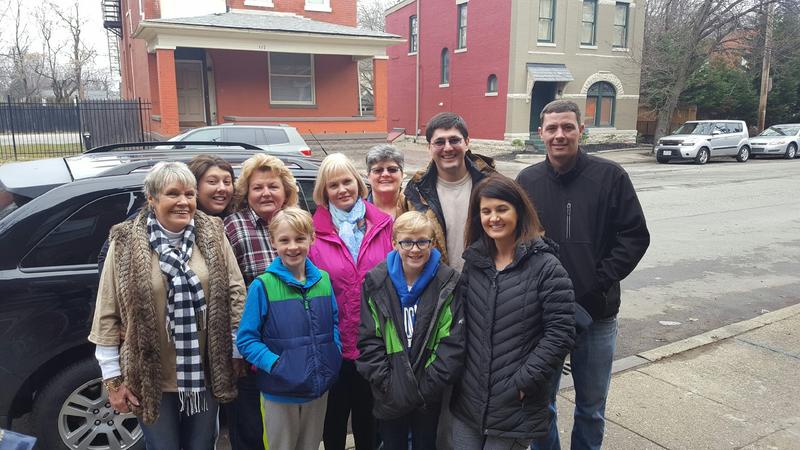 Click on the 'Listen' button above to hear this segment.
Back in 1999, Aaron Glasscock was just 22-years-old and two months shy of graduating from college when he was sentenced to 30 years in federal prison for a non-violent drug offense. Nearly 20 years later, Aaron's sentence was commuted by President Barack Obama.
The Takeaway is following Aaron's story to learn of the struggles and hardships Aaron and his family face as he readjusts to life outside of prison. In part I of our new series, "Commuted: Life After Prison," we met up with Agnes "Pigeon" Deep, Aaron's mother, as she made final preparations the night before his release from prison after 18 years.
In part II, The Takeaway traveled two hours with Pigeon, Aaron's sister Jeanie Yokum, and Eddie Lanham, a close family friend, to Manchester Federal Correctional Institution in Kentucky — the place that Aaron's family met him for the first time as a free man.
Yesterday in part III, we joined Aaron for his first few hours of freedom, and heard his plans for how he would navigate his new life. He was learning that the outside world looks much different than he remembered it and was worried and optimistic about the future.
Today, The Takeaway is with Aaron as he meets up with more family members outside the residential reentry center in Louisville, Kentucky where he will enter unknown territory. Raymond Weiss, President and CEO of Dismas Charities and Jan Kempf, COO and executive vice-president describe what the halfway house experience will be like for Aaron; and how they help pave the path for success.