A New Lease on Life for Long Island College Hospital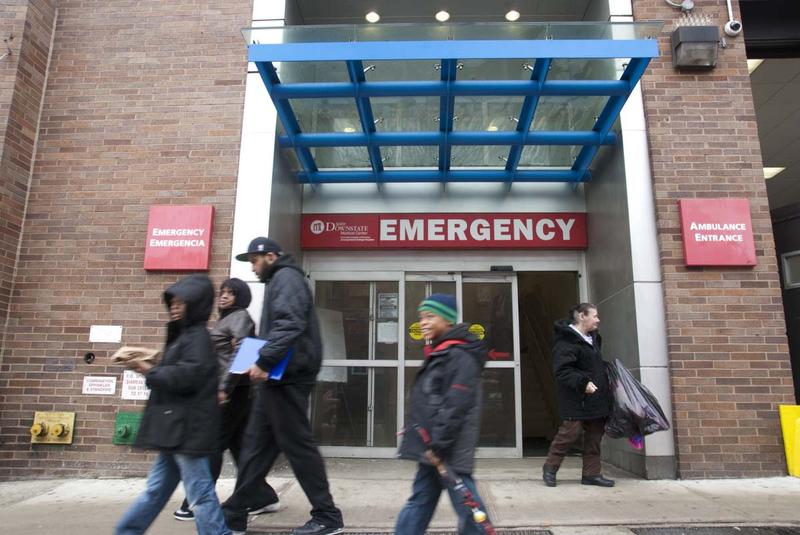 Long Island College Hospital is on its way to getting a new owner. The State University of New York, which has been trying to sell the long-troubled institution for more than a year, has tentatively selected a $250 million proposal from Brooklyn Health Partners.
The developer would retain LICH as a medium-size hospital with 300 to 400 inpatient beds, and part of the campus would be developed as 1,000 residential apartments, one-third of which would be designated "affordable." Formal negotiations begin Friday and have 30 days to conclude.
Groups representing the Cobble Hill, Brooklyn area and the doctors and other staff members of LICH greeted the news with cautious enthusiasm.
"I am relieved that the bid is going to a full-service hospital and that Brooklyn Health Partners has demonstrated a true commitment in providing medical service to downtown Brooklyn," said Sue Raboy, the coordinator of Patients for LICH. "Hopefully, it will include a smooth transition and very few layoffs."
But Raboy said she was concerned that if the developer can not seal the deal in a month's time, the state would begin negotiating with the second-place Peebles Corporation, whose $260-million proposal is not for a full-service hospital.
Brooklyn Health Partners is the brainchild of Merrell Schexnydre (SHEX-nider), whose San Diego-based California Community Collaborative has not developed a full-service hospital.
One of the proposal evaluators, Dr. Fred Hyde, said that Tennessee-based Quorum Health Resources, the proposed facility operator for Brooklyn Health Partners, has a good reputation.
"They're the nation's largest manager of non-profit hospitals," said Hyde, a former hospital executive who teaches at Columbia University and is a paid consultant for health care unions. "And while they don't appear to have any experience in this particular region, they're very good at what they do."
Despite the sale of the hospital, SUNY Spokesman David Doyle said managing LICH since 2011 will leave the state with a net loss of $300 million.
Carl McCall, the Chairman of the SUNY Board of Trustees, said the university hopes to close on the sale in May.