LGBT New Yorkers: 'No Ban, No Wall. New York is for All.'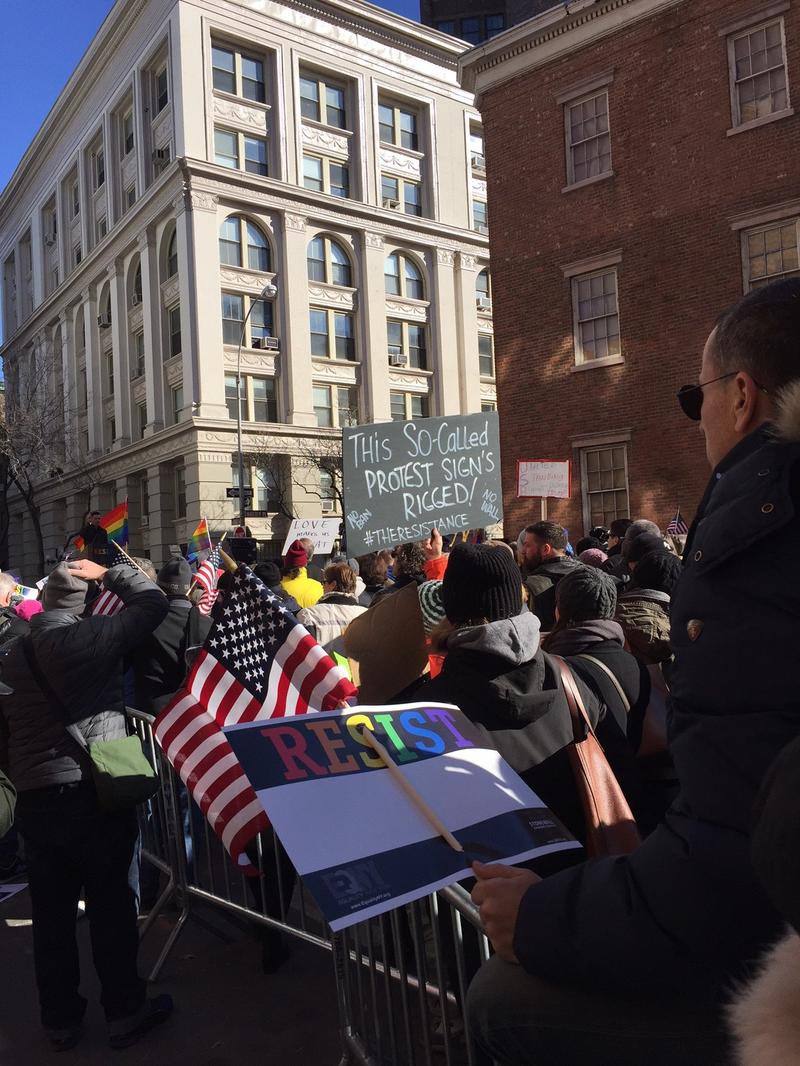 Thousands of LGBT protesters rallied in front of the Stonewall Inn on Saturday to call for solidarity with the immigrant community.
Oliver Anene is a gay man from Nigeria who sought asylum in the United States from persecution back home. He came to the U.S. four years ago and says he thought he was done protesting.
"I thought that I was starting a new life here. But here I am, 2017, I have to roll up my sleeves and join the fight again to fight oppression," said Anene.
As the streets in the West Village filled with protesters, Thanu Yakupitiyage, a speaker from New York Immigration Coalition, led the them in a chant, "No ban! No wall! New York is for all!" 
"I am a woman, I am brown, I am queer, I am an immigrant and I am here to stay," Yakupitiyage roared from the podium. "Let's be clear, these executive orders directly impact LGBTQIA communities and it is essential that in the road ahead we see our movements in intersection!"
The State Department announced it reversed visa cancellations on Saturday but protesters were still wary. Many said the fight is not yet over.