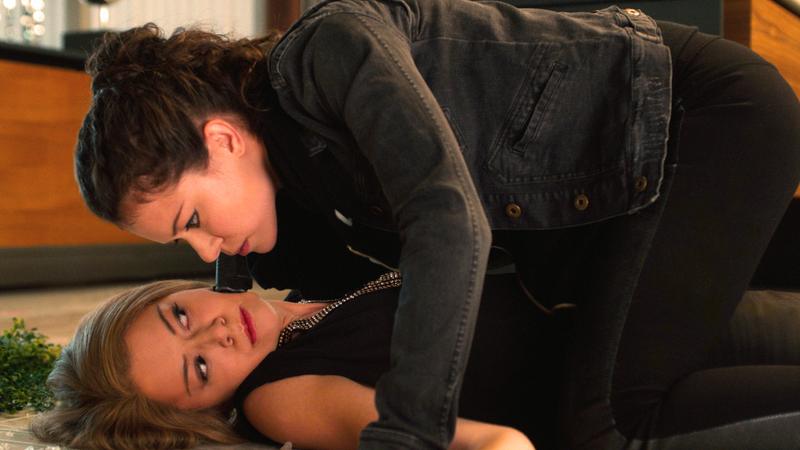 The Gabfest panelists have much to talk about this week: the rise of Orphan Black, Kristen Wiig's new movie role, prayer in town meetings, and more.
On the political spectrum, the panelists discuss a Supreme Court decision which rules that town meetings may include sectarian prayer. Plus, what Thom Tillis' victory in North Carolina's GOP Senate primary means for the Republican Party.
On the cultural side, the critics are live in Montreal to discuss the hit Canadian sci-fi series Orphan Black. Tatiana Maslany stars as several identical women who are revealed to be clones. She's been unanimously praised for her performance by critics and viewers, but does the show's writing stand up to her acting on-screen?
Then, a discussion on Hateship Loveship, a film adaptation of Alice Monro's short story "Hateship, Friendship, Courtship, Loveship, Marriage." It stars Kristen Wiig in a surprising and until-now rare dramatic turn. Lastly, Carl Wilson talks about the revised edition of his book Let's Talk About Love which reconsiders the role of "good taste" in pop music criticism.
You'll find links to some of the items mentioned in this episode on the Political Gabfest and Culture Gabfest show pages. You can also join the Gabfest discussion all week long at the Political Gabfest Facebook page and the Culture Gabfest Facebook page.