Note to Self
Emoji Gone Wild: We Text Without Words for a Month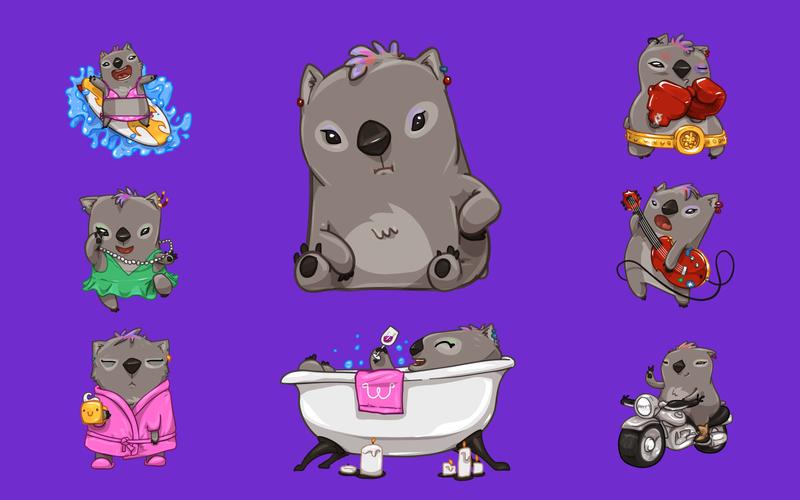 The more we access the web from mobile devices, the more visual our communications seem to become. Smartphone cameras enable us to express ourselves through the photos and videos we spread around on apps like Instagram and SnapChat. Meanwhile, a growing fleet of messaging services like WhatsApp, WeChat and Line make it even easier to incorporate imagery in our casual communications. Hundreds of millions of people around the world are using them to speak to one another in emojis and digital sticker sets, a trend that has grabbed the attention of Silicon Valley tech giants like Facebook and Google.
This week on New Tech City, we try to find out if these new visual communication tools are expanding how we can express ourselves and relate to one another. You'll hear from an illustrator who designs emojis and stickers about what he's trying to express when he draws a wombat taking a bath and drinking a glass of wine.
We'll also introduce you to several people who are testing the limits of visual communication:
Data engineer Fred Benenson who oversaw a translation of Herman Melville's Moby-Dick into emojis, i.e. Emoji Dick; 
Computational linguist Richard Sproat who explains the history of graphical languages in the plainest English imaginable, including the fascinating story of Charles Bliss's Blissymbolics;

And you'll join us on the endearing journey of New Tech City's own Alex Goldmark and his girlfriend as they banish text from their text message diet and try to communicate with only emojis and digital stickers (no words). It gets pretty intimate, and confusing.
(Image translation) Alex: I'm going home. Liza: I'm with a friend and she's had a death in the family, don't come to drinks with us. Alex: ? I'm gonna drink with other people instead. 
Music Playlist
Reaching Out

Artist: Jack Ventimiglia

Label: BWN Catalog

Librarian Crush

Artist: Kenneth J Brahmstedt

Label: BWN Catalog

Swing Me

Artist: Kenneth J Brahmstedt

Label: BWN Catalog

Funeral March

Artist: Kenneth J Brahmstedt

Label: BWN Catalog