Les Miz, Heathers and Woody Allen on Broadway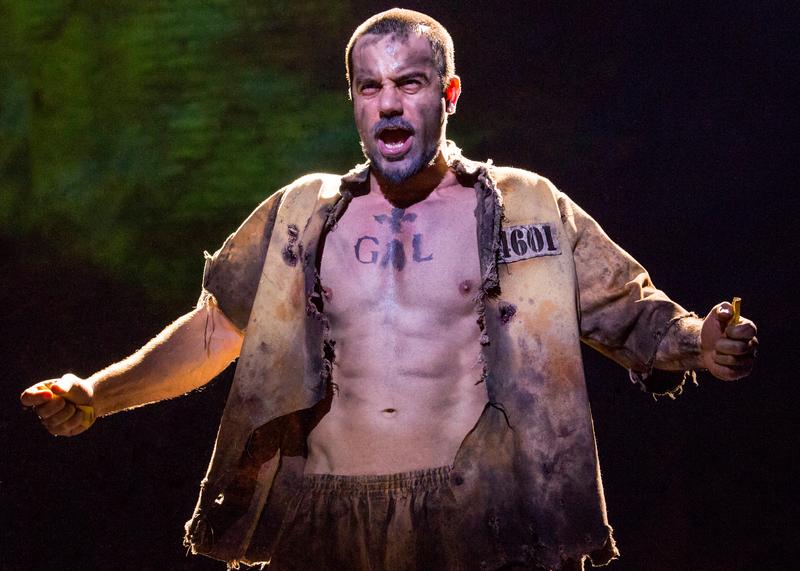 Redemption and revolution in 19th century France are back on Broadway.
Almost 30 years after it opened, "Les Miserables" is again on stage in New York. And it comes in the middle of a packed and eclectic musical season, with productions about mean girls ("Heathers"), life as a divorcee in New York City ("If/Then"), and filmmaker Woody Allen's Broadway musical debut ("Bullets Over Broadway").
Idina Menzel and the cast of "If/Then" (Picture by Joan Marcus)
Theater critics Elisabeth Vincentelli of the New York Post and Adam Feldman of Time Out New York pick their favorites.
Vincentelli recommends:
"Les Miserables:" "The new production is not great, but good and I enjoyed it a lot."
"If/Then:" "I found it fascinating to see such an ambitious project."
"A Most Happy Fella:" "I would say it's the number one thing to see this weekend, and it's only until Sunday."
And one non-musical, "A Raisin in the Sun:"This is pretty much mainstream commercial theater at its best."
Denzel Washington and the cast from "A Raisin in the Sun" (Brigitte Lacombe)
Feldman recommends:
"Heathers": "It's a tough thing to adapt because it's an edgy, sort of 25 year old high school satire, but I think they found the right tone."
"Rocky:" "I think Rocky and Bridges of Madison County were both underestimated and they are both worth seeing, very different shows."
"Disaster!:" "It's great, great, camp fun," he said. "This is the funniest show I saw last year."
Barret Wilbert Weed and the cast of "Heathers" (Chad Batka)