Leo Rosten Analyzes Humor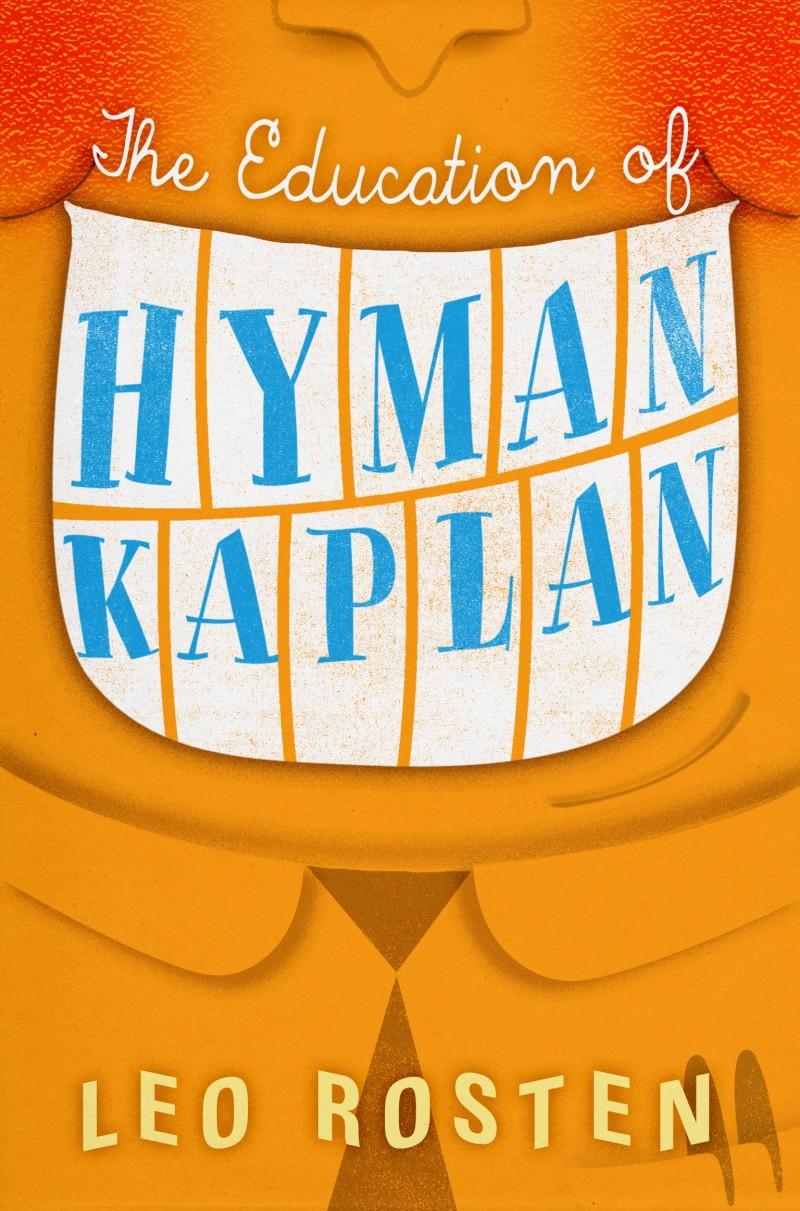 "I have no speech. I am not entirely speechless, though," Leo Rosten begins his talk, titled, "On Humor, and What It Is" at this 1959 Books and Authors Luncheon. Instead of the usual folksy sales pitch writers and celebrities often provide at these affairs, Rosten presents serious thoughts about the place of humor in society, interspersed with amusing anecdotes, in some cases just one-liners, to illustrate his points. In this, he prefigures the form of his wildly successful reference-cum-joke-book The Joys of Yiddish, which was not published until 1968.
Humor, for Rosten, is an entirely positive social force. It frees us from "the prison of the familiar." All humor is based on compassion and has an element of pathos. It teaches us proportion and liberates us from clichés. No other way of seeing can match its economy and ability to help us "perceive freshly." He makes about a good a case as one can for "gentle" mainstream humor, entirely ignoring the more corrosive, satiric, transgressive approach of then-contemporary comedians such as Mort Sahl or Lenny Bruce. But the jokes are funny and the audience receptive. He even tells a mildly risque joke and twits fellow speaker and former New York governor Averell Harriman for not laughing. Rosten is ostensibly plugging the second of his H*Y*M*A*N  K*A*P*L*A*N books but, as much a professor as a writer, he seems content to both educate and entertain.
Leo Rosten (1908-1997) was a successful short story writer, novelist, screenwriter, professor, and, as showcased here, authority on humor. He will chiefly be remembered, however, for two books related to his Jewish heritage. The Education of H*Y*M*A*N K*A*P*L*A*N (1937) transcended its roots in mere dialect humor to become a moving evocation of the immigrant experience. As the Israeli newspaper Haaretz explains:
The title character …Hyman Kaplan, was based on a man named Kaplan who had studied English with Rosten, and who evoked both astonishment and begrudging admiration in his teacher. "I walked out of that first night's class in a daze," Rosten explained at the time. "I thought the conjugation of verbs meant saying, 'Drink, drank, drunk.' I asked Kaplan to conjugate 'fail,' and he said, 'Fail, failed, bankrupt.' I was stunned.''
It is not clear whether Kaplan the character is an idiot savant, and thus oblivious to his own brilliance as a mangler of both English and logic, or a poker-faced nemesis who will never let on how much satisfaction he derives from confounding his teacher. What is clear is that Kaplan — who refers to the first president as "Judge Vashington" and the debonair actor as "Clock Gebble," who thinks the opposite of "new" is "secondhand" and the plural of "dog" is "doggies" — is good not only for some warmhearted laughs, but also for providing insight into the world of immigrants like him, who have to learn not just a new language but also a new way of thinking.
Rosten wrote two more books in the series as well as a stream of works in many other genres. But it was not until 1968 that he had a similar success with The Joys of Yiddish a strange amalgam of dictionary, inquiry into language, and joke compilation that once again struck a chord, this time not with bumptious, newly-arrived immigrants but their more assimilated and affluent modern-day selves. The work both celebrated and legitimized what Middle European Jews had brought both to the language and to the culture of their new country. The Independent newspaper of London points out how: 
…The Joys of Yiddish (1968) was inspired not only by the intrusions of Yiddish words such as "chutzpah" into the American and English language, but by what he called Yinglish, by which he meant English forms of Yiddish expressions such as: "Clever he isn't" or "It's all right by me". It illustrated, he said, "how beautifully a language reflects the vitality and variety of life itself; and how the special culture of the Jews, their distinctive style of thought, their subtleties of feeling, are reflected in Yiddish, and how this in turn has enriched the English we use today".
Rosten himself was born in Lodz, Poland and brought to the United Stares when he was three. One could argue that these works represent, in veiled form, a kind of autobiography. Certainly humor was a touchstone he returned to over and over again. The New York Times, in its obituary, quotes him as insisting:
Humor is an indication of a wholeness of character structure. …Indeed, I would say that one of the requirements for sanity is a sense of humor -- and its absence is crippling.
Audio courtesy of the NYC Municipal Archives WNYC Collection.
WNYC archives id: 150521
Municipal archives id: LT8896