Soundcheck
Lenny Kravitz Still Struts At 50; Glass Animals Plays Live; Ramblin' Around New York With Woody Guthrie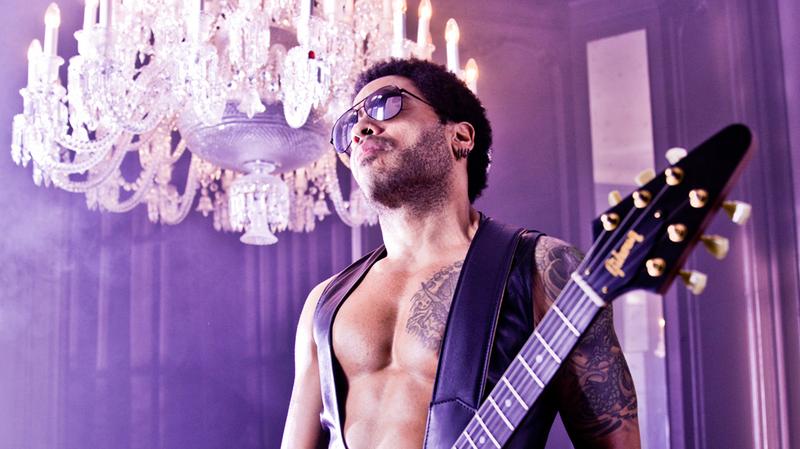 In this episode: Lenny Kravitz turned 50 years old this year, and he might be busier than ever. He's been acting in films like the Hunger Games series, he's also been hard at work with his design firm, and he's got a new book chock full of photos on the way. But that doesn't mean he's stopped playing music; his latest album — his 10th — Strut, was released just this week.
Then: In its song "Gooey," Glass Animals creates a dense, tropical sonic environment in which they sing lyrics like "icky gooey womb" and "peanut butter vibes." We don't know what to do about the womb part, but peanut butter is something we can handle. The English band puts their peanut butter vibes to the test in a icky gooey (and spicy) taste test. Plus, hear Glass Animals perform live in the Soundcheck studio.
And: If you look closely, there are hidden signs all over New York that indicate the presence of folk music icon Woody Guthrie. Though he's not often thought of as a New Yorker, Guthrie in fact spent many years moving in and out of the city. There's a photo of him hanging in the old McSorley's Ale House, a plaque outside his first Greenwich Village apartment, and so on. Guthrie's granddaughter, Anna Canoni, talks about a new box set, My Name Is New York: Ramblin' Around Woody Guthrie's Town, which features a walking tour.