Legislators in Albany May Need to Ask for a Pay Raise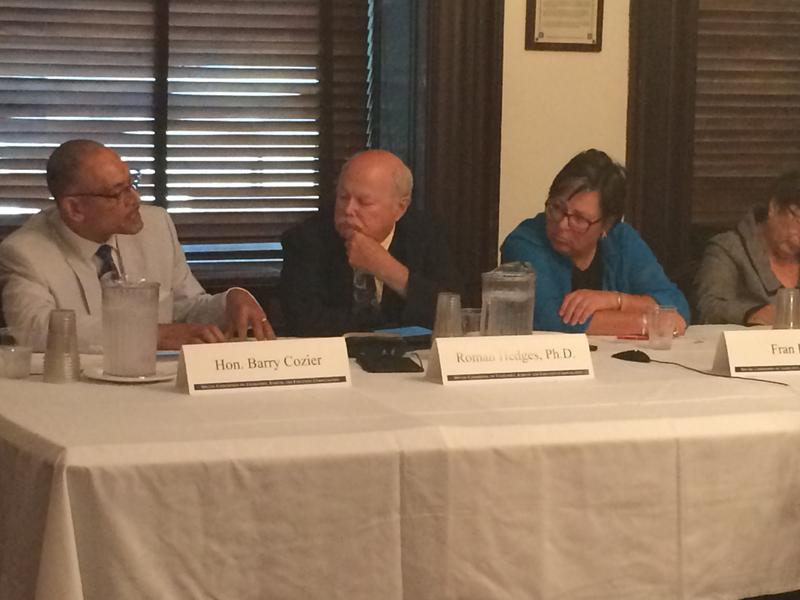 Legislators in Albany haven't had a raise since 1999, a year after they voted to give themselves a salary of $79,500. It's not that they haven't wanted one in the last 17 years; it's that voting themselves a raise is politically dangerous. The public isn't keen on the idea of raising the salaries of lawmakers, particularly given the lawmakers' reputation for ethical lapses.
Lawmakers thought they had it figured out last last year, finding a way to broach the subject of a raise without having to take a vote. They created a Legislative Pay Commission to make the decision for them. But it appears that the one thing the legislators were hoping to avoid — having to argue for more public money for themselves — is the very thing that Commission is now asking them to do.
The Commission has been meeting for more than six months, taking testimony from researchers, government experts and members of the public who have submitted letters. Commission member Fran Reiter said that during that time, she has yet to hear public testimony in support of a pay hike for the 213 Assembly members and Senators who serve part-time in Albany.
Reiter, who was appointed by Gov. Andrew Cuomo, said the overwhelming public sentiment is against raises.
"Based on all we have heard, it is my opinion there is no possible justification for this commission to recommend any legislative pay raise whatsoever," Reiter said at the pay commission's meeting last week.
She said it's not the job of the commission to argue in favor of a raise for legislators. That leaves it to the legislators — the leaders of the Senate and Assembly, in particular — to make the arguments themselves before the commission, Reiter said.
Assembly Speaker Carl Heastie rebuffed the idea. In a statement Tuesday, he said calling on legislators to testify makes the process political. Heastie said the commission should decide based on economics, not legislative testimony.
All seats in the legislature are up for election in November, making pay raises an even touchier subject than normal. At least three legislators have testified so far — two in favor of raises. The third — former Assemblyman Bill Nojay — suggested a pay cut. Nojay committed suicide earlier this month.
The legislative leaders have yet to go before the commission publicly. Heastie said in his statement that a raise is due because legislators work hard. 
The commission has until mid-November to decide — after the general election. Their decision will be final, unless the legislature vetoes it.