NJ Dems Already Arguing Over Bridgegate Investigation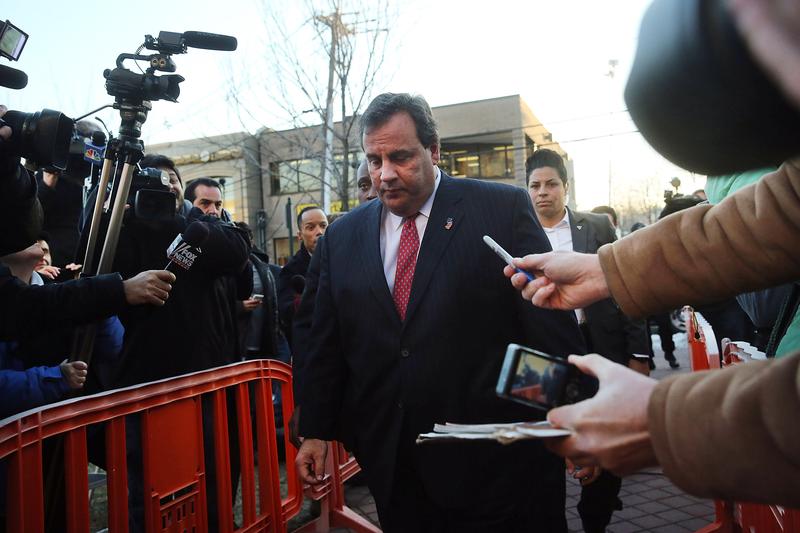 New Jersey legislators bickered Thursday about how to move forward in the Bridgegate investigation, but ultimately created two investigative committees -- one in the Assembly, the other in the Senate, both led by Democrats armed with special counsel.
Republicans complained that they have not had a say in the investigative process so far, arguing that they were not involved in issuing subpoenas. They also unsuccessfully sought to delay the process.
"Here we are, an hour into this process, and the bipartisanship has fallen apart," said Assemblyman Gregory McGuckin, Republican from Toms River.
But Democrats' biggest headache was amongst themselves. Senate Democrats, led by Loretta Weinberg, who first complained in September about the mysterious lane closures that led to the bridgegate scandal, wanted to create a joint Assembly-Senate committee to look into the matter. But Assemblyman John Wisniewski, whose transportation committee has subpoenaed the documents that have provided the most damning evidence implicating Gov. Christie's own people, said for continuity's sake the Assembly should continue to go at it alone.
With two committees, though, some Democrats are concerned that there could be duplicative efforts.
"It's a waste of taxpayer money, and it's all about who can get on television first," said Elizabeth Mayor Chris Bollwage on MSNBC Thursday.
A source close to the governor said the Christie camp is hoping that Democrats overplay their hand in this investigation, and that's exactly what Democrats privately worry they are now doing. 
Assembly Democrats are also whispering that Senate President Stephen Sweeney, a South Jersey Democrat, is just trying to move in on the spotlight. Both he and Wisniewski are considered future gubernatorial candidates. Others think Sweeney may be trying to muddy the waters to protect Christie, who's a Sweeney ally.
But in an interview Thursday Sweeney dismissed all of that. He said he wanted Senate involvement on the investigative panel to try to get Weinberg, the senator who first blew the whistle on this, involved in the process. He also said that he's not on the Senate committee, so he is not interfering with the process in any alleged effort to protect the governor.
As for duplicating efforts, Sweeney said the Senate won't subpoena the same people that the Assembly does.
The Senate has yet to hire a special counsel for its committee, but the Assembly brought in a big name: Reid Schar, a former federal investigator who prosecuted former Illinois Gov. Rod Blagojevich.
Governor Christie announced he is also hiring a former federal prosecutor to look into the lane closures. Randy Mastro will lead the legal team from Gibson, Dunn and Crutcher LLP, where he is co-chair of the firm's Crisis Management Group. Mastro was called the "Maestro of Mischief" by Crain's New York Business.
About 20 more subpoenas have been issued by the Assembly, reportedly including some of the closest people to Christie: Chief of Staff Kevin O'Dowd, Spokesman Michael Drewniak, Communications Director Maria Comella and Chief Counsel Charlie McKenna. As expected, the two Christie aides who have already resigned as part of the scandal, Bridget Kelly and Bill Stepien, were also subpoenaed.
Senate Democrats said they plan to subpoena documents from Port Authority Chairman David Samson, a Christie confidante, along with Christie's appointee to be his next chief of staff, Regina Egea, and Port Authority Commissioner William "Pat" Schuber.
Amidst all of this, Christie was at the Shore today making an announcement about Sandy aid. Technically, he was talking about storm recovery, but he offered this very relevant statement: "There's all kinds of challenges, as you know that come every day out of nowhere to test you."