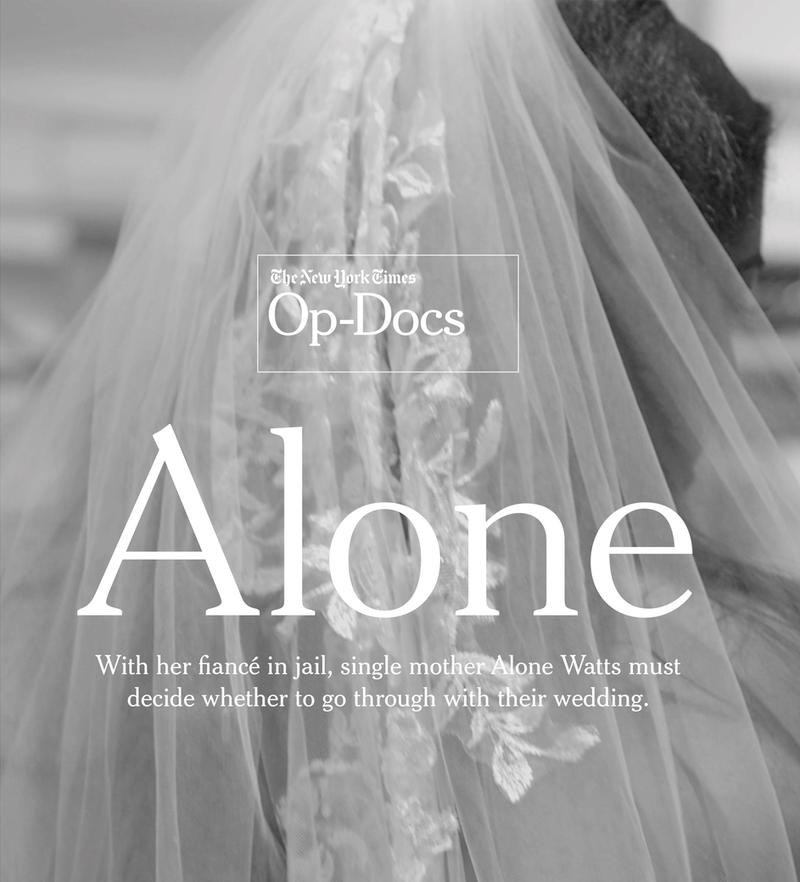 When a someone is incarcerated, it rips a hole in the lives of their friends and family left behind on the outside.
But some people are more likely to be affected than others: African-Americans are incarcerated at nearly six times the rate of whites, and since 2001, one in six African-American men has been incarcerated, so black women are particularly vulnerable to this kind of disruption.
Aloné Watts is one of those women. She lives in New Orleans, and her boyfriend Desmond has been incarcerated in a Louisiana prison for more than a year. He's still awaiting trial. Meanwhile, Aloné became a single mother and a woman in a relationship with someone in prison overnight.
Filmmaker Garrett Bradley is friends with Aloné, and decided to make a short film with New York Times Op-Docs about her struggle,and the stigma associated with loving someone behind bars. Bradley called the film "Alone."
You can view the film on the New York Times website.