LeBron James Heads To Free Agency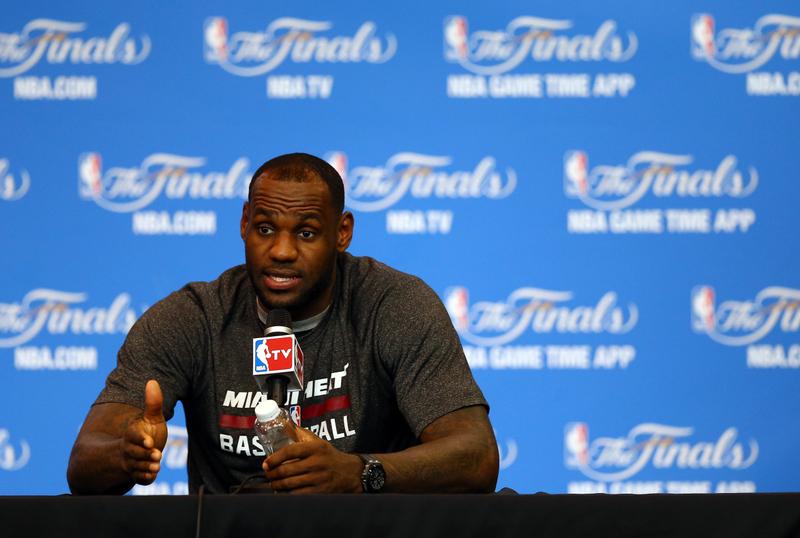 He hinted at it after the Heat lost to San Antonio in the NBA finals. Now, LeBron James has made it official. The superstar is heading back on the market, opting out of the final two years of his contract with Miami to become a free agent on July 1.
But, as Doug Tribou of NPR's Only a Game tells Here & Now's Jeremy Hobson, free agency doesn't necessarily mean that LeBron is leaving Miami.
Guest
Copyright 2014 WBUR-FM. To see more, visit
http://www.wbur.org
.