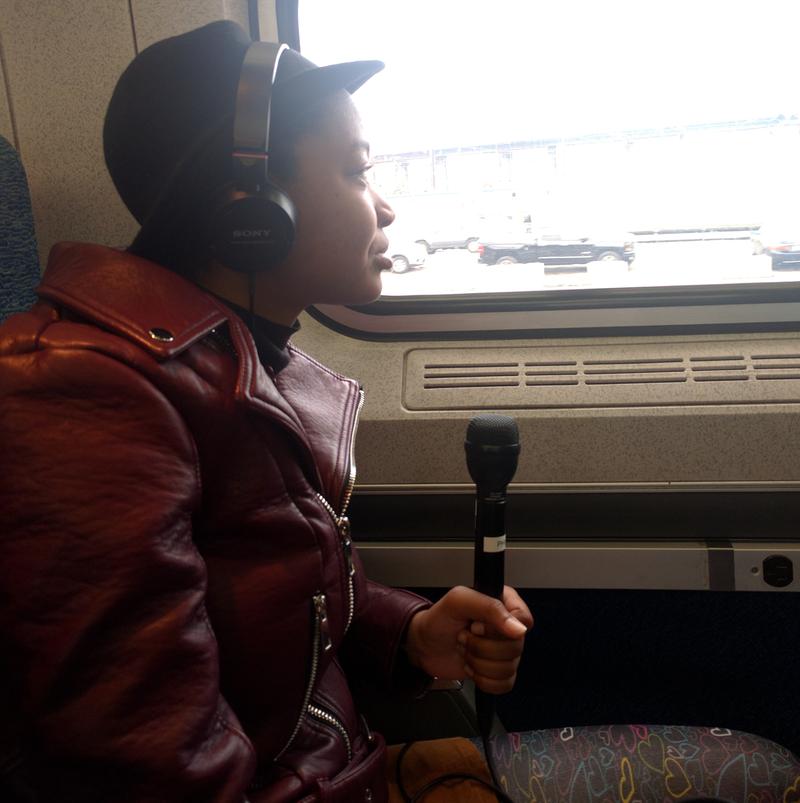 When Cheyenne Nelson moved from her high school on Long Island to Gotham Professional Arts Academy in Brooklyn she thought the environment would be peaceful. But after seeing several fights around her school, she learned to keep her head down to avoid getting pulled into the drama. Her high school actually had fewer reported violent incidents than the average New York City high school during 2014-15, according to state data. It was still too much chaos for Cheyenne. 
Some people call me a people's pet, but I just stay to myself. I draw, pay attention in class, and I don't let anything affect my schoolwork. The most rebellious thing I've ever done is set off a firecracker last Fourth of July. I like to make stuff more than I like to party. I don't party. For Halloween, I dedicate months to creating my own costumes. I only have a few friends because if you have too many friends in high school, drama will find you. 
And drama can lead to huge fights, like the one that happened outside my school last year. As usual, someone from school recorded the fight and posted it on Facebook. The video begins with two girls grabbing and swinging at each other in the middle of the street. All the other people are just watching and cheering as if they're gladiators. All of a sudden there's a separate group kicking and punching a girl on the ground. Seeing all these kids in the middle of the street fighting and others cheering them on is infuriating, and it makes me sad.
I chose my school because it focuses on the arts and I thought it would be more chill than other schools. My classmate Joel agrees with me. "We go to an arts school so there should be no reason why people act tough. We act and we draw. So there should be no reason why people are in gangs, people throwing up their set, people flagging." 
The dean of my school, Isaac Mills, agrees that some kids don't want to be here. "When I sit down and I think about all the kids that I've dealt with, those are the students that didn't necessarily come here because we offer arts. A lot of people choose this school because it's close to their house. And then when people are upset about the program-- we don't have sports, we don't have this-- and then they tend to act out."
 Issac says the school has fewer fights now than it did when he started in 2009. Since then, the school started implementing a "restorative justice" discipline approach, which emphasizes mediation over suspensions.
 One 11th grader, Cici, who has been in fights and gone to meditation told me process doesn't work. "Regardless of whether you have a teacher standing in front of you and try to resolve the situation, once you leave that room and go back to your little group of friends, it's all going to be brought back up again and you're gonna start to feel yourself a little bit. And then you're just going to feel the same way you felt before that mediation so it's just like, what's the point of it?"
It seems like the better thing to do is to keep the vibes chill before they get to the point of needing that. So Gotham is starting a program this year where seniors mentors the freshman to teach them how to navigate the drama of high school and I volunteered to help. I'm not giving up on Gotham. So far this year, things have been a lot better.  
I went to a college prep program at NYU this past summer. There was no drama, and definitely no fights. The most heated thing that happened was staying up until 1 in the morning playing a really intense game of UNO. That's what I want my school to be like.
Radio Rookies would like to thank the Brooklyn Deep, our partner organization for this series.