Leaders Diverge on Rikers Island Closure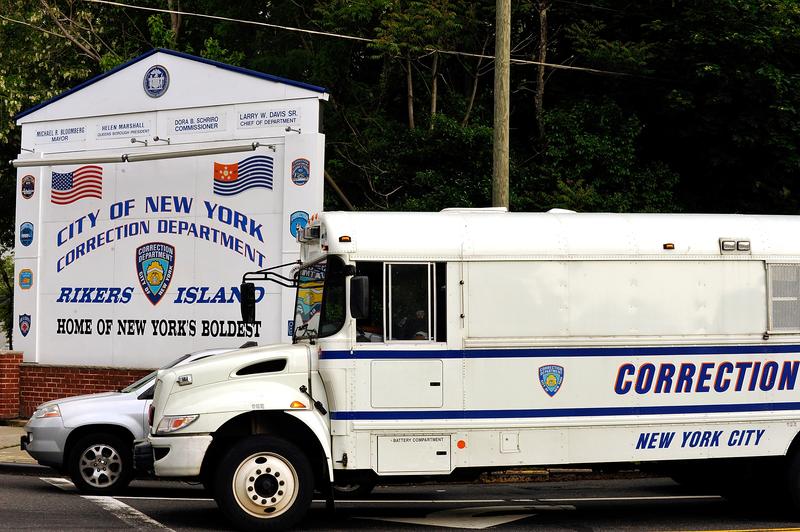 Elected officials and advocates are staking out positions on the future of Rikers Island just days after City Council Speaker Melissa Mark-Viverito announced a new commission to study how to close the city's main detention facility.
Speaking on NY1 on Tuesday, Governor Andrew Cuomo called the Speaker's plan a "big solution" to a "big problem."
While Mayor Bill de Blasio has said he supports shrinking the Rikers' population, he offered a more skeptical assessment of calls to close the facility.
"We can't embrace something until we can say where would put the inmates, how would we pay for it, would it be logistically viable," de Blasio said.  The mayor added, "We don't have any of those answers now. So, [it's] a well-intended concept [that's] far from the point where we could actually act on it."
Mark-Viverito told WNYC's Brian Lehrer that she expected pushback and her commission, led by former Chief Judge Jonathan Lippman, will address it.
"This is ambitious, understood, I happen to be a big thinker," said Mark-Viverito. She added, "I like to think about taking on challenges that are ones that will bring more equity to our city and this is one of them."
She said her next step is to decide who else should be on the commission. That's a real concern to reformers like Glenn Martin of the Just Leadership Coalition, an advocacy organization focused on reducing the inmate population.
"You must have the voices and the leadership of people who have experienced Rikers Island, people who live in those communities as part of this commission for it to be effective and for it not to engage in incrementalism," said Martin, who was an inmate at Rikers for the first time at the age of 16.
While Martin is optimistic that this commission will have real teeth, he said elected leaders are only amplifying a conversation advocates have been having for decades.
"Now that we're having a real dialogue about closure," said Martin, "to leave those voices out and to marginalize those voices is to replicate the very same harm caused by Rikers Island."