Lawsuit Seeks to Block NJ Megamall 'American Dream'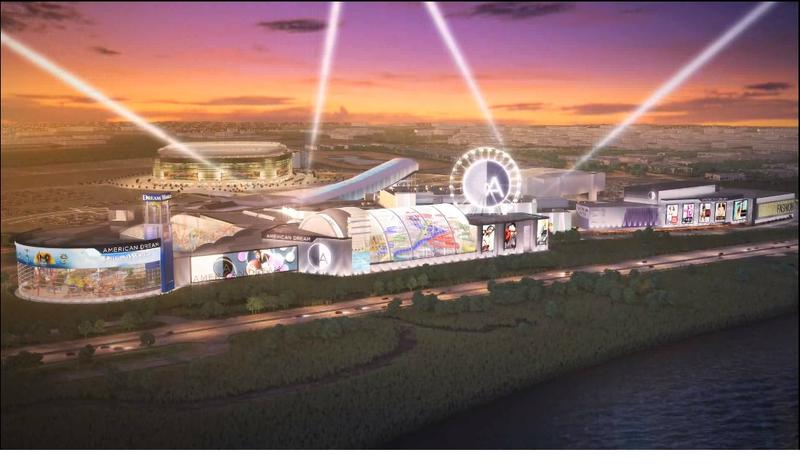 A little-known nonprofit group backed by retailers has filed a motion with New Jersey's appellate court to stop state agencies from helping a private developer build what would be one of the biggest malls in America.
The suit could block, or at least delay, construction of American Dream, a retail-entertainment complex in the Meadowlands that's been in development since 2003. Triple Five, a Canadian-based company, is the third developer to try to complete the project, which had previously been known as Xanadu.
In its lawsuit, the New Jersey Alliance for Fiscal Integrity raised a number of procedural objections to the efforts of the New Jersey Sports and Exposition Authority and the New Jersey Economic Development Agency to help the developer borrow over $1 billion through tax-free government bonds to finish construction. Because the bonds are "non-recourse," the lenders alone would bear the financial risk of supporting the project – not the state. This plan to assist Triple Five was made public and then approved over a matter of weeks during the summer.
In a letter to the NJSEA, the group argues that issuing bonds on behalf of Triple Five would harm New Jersey's already precarious fiscal health: "contrary to the bland and largely-misleading assurances that these bonds are 'nonrecourse,' the truth is that New Jersey's already unstable credit rating and shaky fiscal reputation will be further jeopardized."
The New Jersey Alliance for Fiscal Integrity is a 501c(4) organization, and is exempted from disclosing its funders. A spokesman said the group includes retailers and other businesses as well as concerned citizens.
The Alliance is represented by Tom Calcagni of Calcagni & Kanefsky. Calcagni has a longstanding professional relationship with Governor Chris Christie, having worked both within the Christie administration, and for Christie when he was U.S. Attorney for New Jersey.
Neither the New Jersey Sports and Exposition Authority nor Triple Five immediately responded to a request for comment.
Letter-Request to NJSEA to Stay August 25 Resolutions and Bond Offerings, Dated September 6, 2016 (Filed Ve...