The Brian Lehrer Show
Lawmakers to Vote on AHCA; Trump Presidency Stakeholder; The Foundation That Started by Asking; Superfans Run The Economy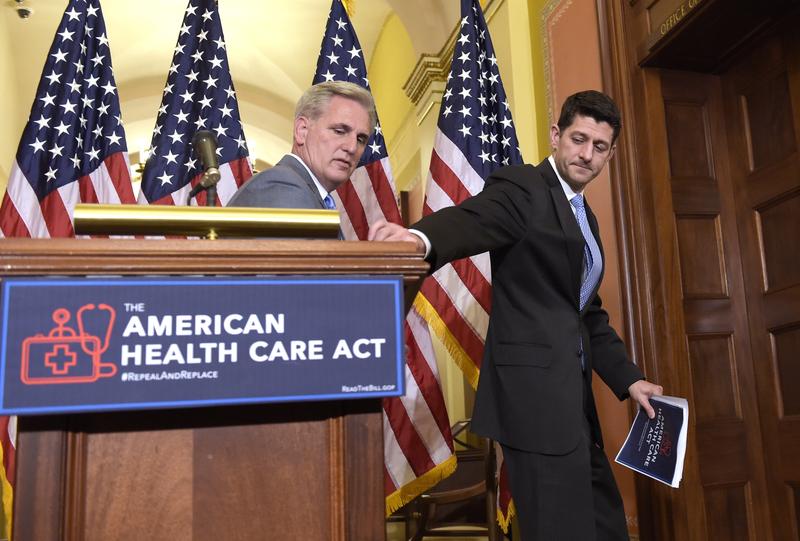 Coming up on today's show:
John O'Connor, WNYC Washington correspondent, explains how lawmakers in this area are voting on the American Health Care Act.
Jane Mayer, author of 2016 New York Times best-seller Dark Money (Doubleday, 2016) and staff writer at The New Yorker, discusses the content of her latest piece, "The Reclusive Hedge-Fund Tycoon Behind the Trump Presidency: How Robert Mercer exploited America's populist insurgency."
Reynold Levy, president of the Robin Hood Foundation, former president of both the Lincoln Center and the International Rescue Committee, and author of They Told Me Not to Take that Job: Tumult, Betrayal, Heroics, and the Transformation of Lincoln Center (PublicAffairs, 2015), discusses the "Start by Asking" campaign that aims to inform and then enroll over 800,000 eligible New Yorkers in safety net tax programs assets.
Zoe Fraade-Blanar, faculty member of New York University's Interactive Telecommunications Program (ITP) and NYU Journalism and Chief Design Officer of the crowd sourced toy company Squishable, and Aaron M. Glazer, co-founder and CEO of Squishable, talk about their new book Superfandom: How Our Obsessions are Changing What We Buy and Who We Are (W. W. Norton & Company, 2017). They explain how we are living in "fandom-based economy," where devoted fans are in charge of what's bought and sold.