SchoolBook
A Lawmaker's Personal Mission: More LGBT-Friendly Schools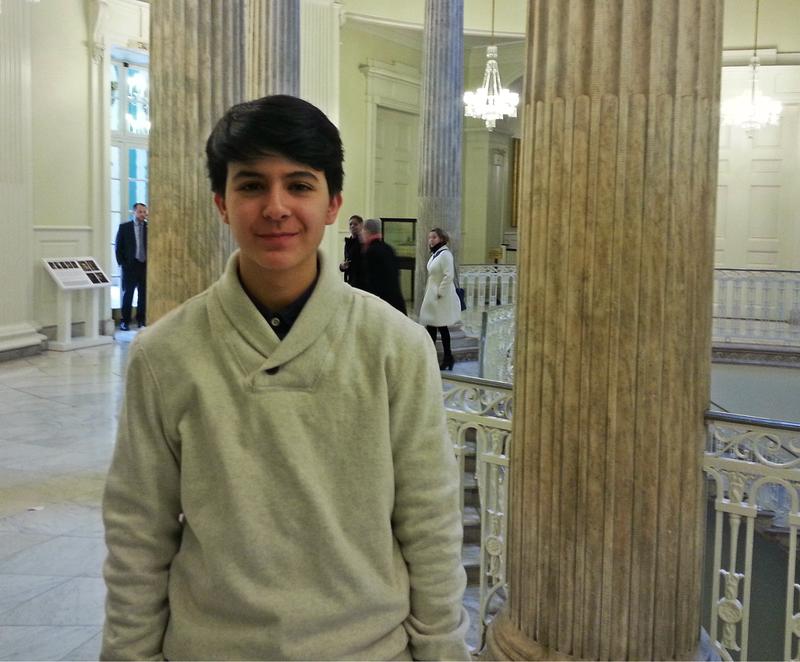 Every day, young people who are gay, lesbian, or transgender are teased by other kids in school, and sometimes they have problems with school administrators too. The new head of New York City Council's Education Committee, Daniel Dromm, wants the public schools to do more to protect them. And his reasons are personal.
Dromm worked as a schoolteacher for 25 years. He recalled how in the charged atmosphere of the early 1990s, city schools were issued a new tolerance curriculum called "Children of the Rainbow."
Dromm picked that moment to come out as gay. It didn't go well.
"Our principal later crumpled a flyer that I had placed in the teacher lounge for the LGBT teachers association, marched up to my classroom, and threw it at me, saying, 'Don't put this S-H' - and I'll let you fill in the other letters – 'on the walls of my school again," Dromm said.
Fortunately for Dromm, he had tenure. The chancellor at the time was less lucky — he lost his job over the rainbow curriculum controversy.
The people who control the city schools today will remember that time. Chancellor Carmen Fariña was a principal. Mayor Bill de Blasio worked as an aide to then-Mayor David Dinkins.
Dromm says things are much improved, but kids and sometimes teachers, too, are still targets for abuse.
He suggested putting a Gay-Straight alliance in every school, adding that we now know there are LGBT kids and teachers everywhere.