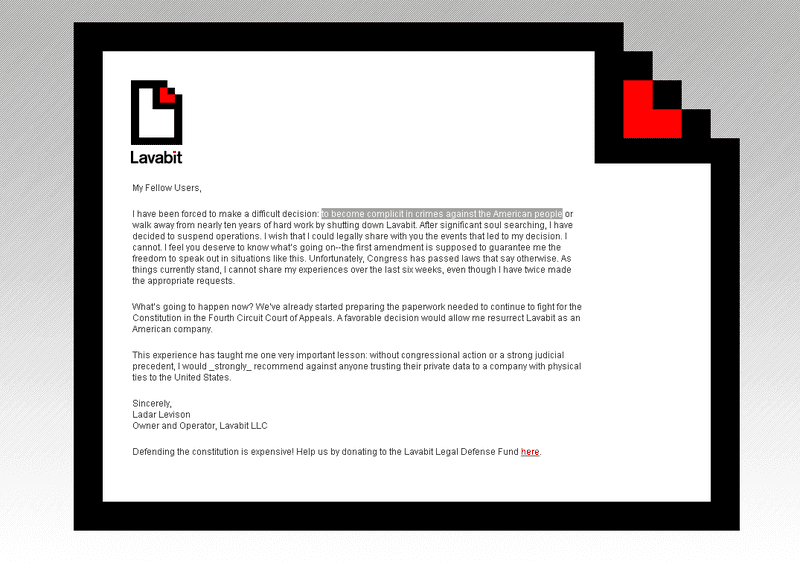 Ladar Levison, founder of the encrypted email service Lavabit, would like some more money. Levison became a hero online after shutting down Lavabit in the face of government pressure to allow snooping on his users.
Levison recently raised $100,000 for his legal fight to resurrect Lavabit. Now, he's asking for $200,000 "to cleanup and release the source code that was used to power Lavabit as a f/oss project with support for dark mail added."
Writer Rusty Foster, who publishes the newsletter Today in Tabs, made a tidy argument against Levison's new fund drive.
"Don't give money for hostage code, people. If he wants to make it open source, GitHub is free. Kudos for jumping on your moment in the sun though, guy."
Levison is a compelling figure. He's principled enough to have shut down his business rather than violate the promise he made to his customers. He's also possibly a bit more openly profit-motivated than your typical hardline free-internet idealist.
UPDATE! Rusty Foster further clarifies on Twitter:
To be clear: I'm not against Levison raising money, I just think he should start the github repo first, and the kickstarter second.

— Rusty Foster (@rustyk5) November 5, 2013