Latino USA: 21st Century Pope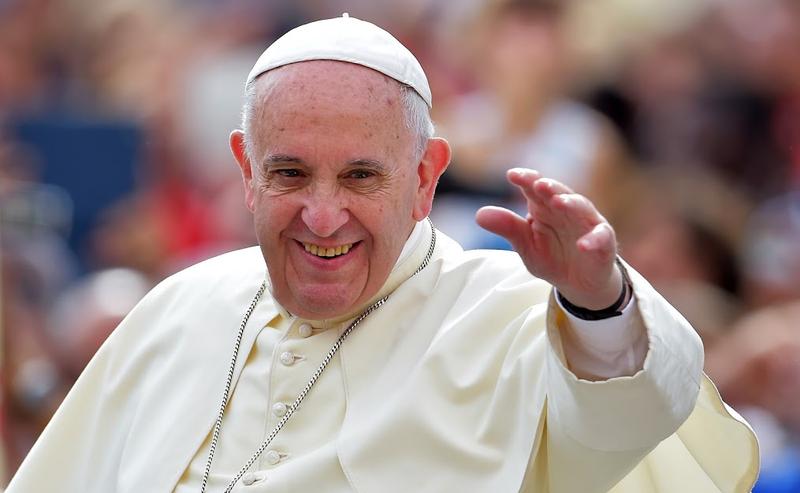 In this special from Latino USA, celebrate Pope Francis' visit to the United States by learning about his past, hearing from Latinos eager to catch a glimpse of him, and discovering how he and his seemingly radical views are impacting the Catholic Church.

Listen Thursday, September 24 at 8pm on 93.9FM
One devout Catholic New Yorker is determined to meet Pope Francis. Hear from WNYC reporter Yasmeen Khan about her journey.
Pope Francis has become a celebrated leader of the Catholic Church for his recent statements on divorce, birth control, gay marriage, and abortion. But he wasn't always the popular figure he is today. Back in the 1970s, as a Jesuit priest, he was much harsher and authoritarian. Some even called him a jerk. WNYC reporter Jim O'Grady speaks to the Pope's biographers and Catholic leaders to understand his transition from a strict priest to a much-loved Pope.

Then, Latino USA producer Antonia Cereijido is the daughter of an Argentine political exile who left his home country because the military government was targeting his family. WNYC reporter Julia Longoria is the daughter of a Cuban exile who left Cuba when the Castro regime ousted the Catholic church. Despite their fathers' very different reasons for leaving their country, Pope Francis has given both men a feeling of hope. A conversation between Antonia and Julia shows how the Pope has acted as a healing force for some Latin Americans who still remember a recent more violent time.
Host Maria Hinojosa talks with Boston College's Dr. Hosffman Ospino about whether Pope Francis' radical left politics is heartfelt or just clever marketing from the Vatican.
And Pope Francis will canonize 18th-century Spanish priest Junípero Serra during his visit to the United States later this month. In the late 1700s, Serra helped Spain colonize California by converting tens of thousands of Native Americans to Catholicism. For many of their descendants, Serra is the man responsible for destroying their ancestors' traditional way of life.