Latin Roots: Los Hacheros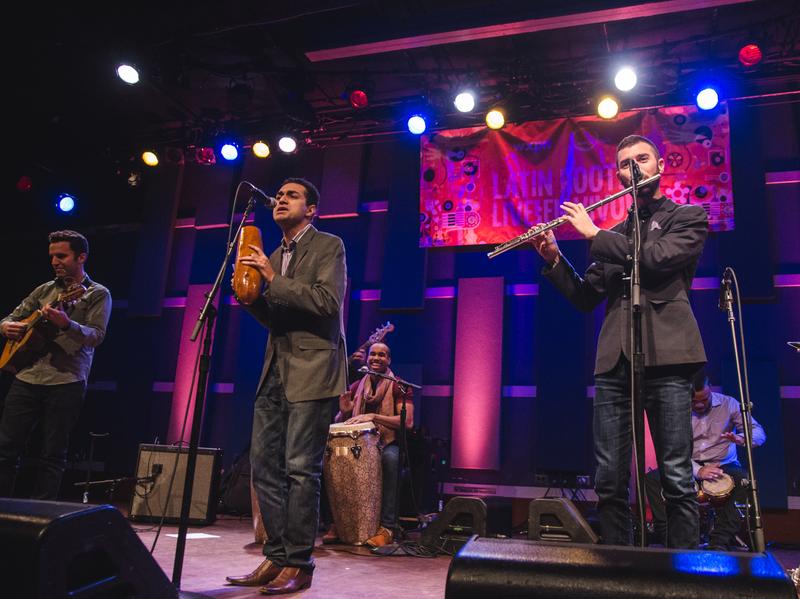 What The Dap-Kings are to vintage soul, Los Hacheros are to the golden era of Latin music. A strong statement, yes, but this New York City five-piece acoustic band has all the soul, fire and reverence of the late Sharon Jones' backup band — and is even signed to Chulo, Daptone Records' new Latin imprint. With the amazing vocalist Papote Jimenez improvising soneros in front of tres, violin and percussion, the band always plays to a full, hot and sweaty dance floor. Hear a set that includes songs from Los Hacheros' latest album, Bambulaye, in the player above.
Copyright 2017 WXPN-FM. To see more, visit
WXPN-FM
.