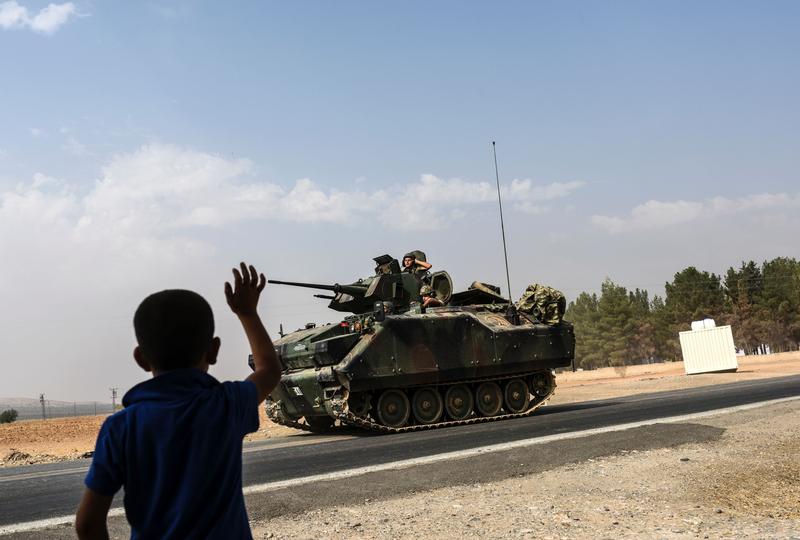 Click on the 'Listen' button above to hear this interview.
On Friday, after four years of conflict, buses evacuated about 8,000 of the remaining residents of the Syrian town of Daraya, a suburb of Damascus, something that brought cheers from pro-government fighters.
The full surrender of the hollowed out town — considered to be one of the first rebel strongholds — is a key win for the Assad regime, and comes a week after an aggressive bombing campaign destroyed the town's remaining hospital.
Meanwhile to the north, after years of hesitantly watching the conflict from behind the border, Turkish President Recep Tayyip Erdoğan pledged to double down on intervention after a series of attacks against Turkey were blamed on both ISIS and the Kurds.
Both Vice President Joe Biden and Secretary of State John Kerry were working on these issues last week. Biden met with Erdoğan in Ankara, and Kerry with Russian Foreign Minister Sergei Lavrov in Geneva to work on an agreement to fight ISIS in Syria.
Rami Khouri, a senior fellow at the Issam Fares Institute for Public Policy and International Affairs at the American University of Beirut, sorts through the latest new coming out of both Syria and Geneva. Click on the 'Listen' button above to hear our full conversation.