WNYC Newscast
Latest News: City to Drop Stop-Frisk Appeal, Death Penalty Sought for Boston Marathon Bomber, Amanda Knox Found Guilty Again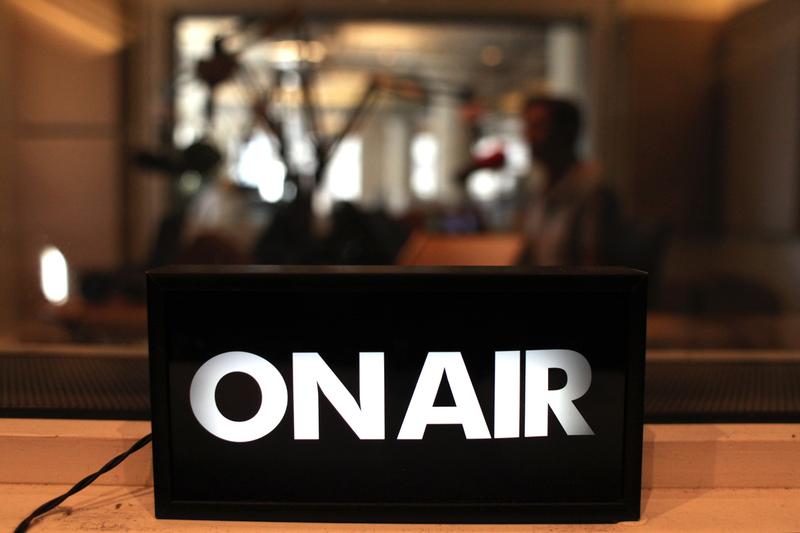 Here are the latest headlines from the WNYC newsroom.
New York City Mayor Bill de Blasio has reached a deal with civil rights attorneys on reforms to the New York Police Department's use of stop and frisk. He's ordered the city to withdraw its appeal of a federal judge's ruling last year that found the NYPD was violating the civil rights of black and Latino men and had ordered a federal monitor. De Blasio's predecessor, Mayor Michael Bloomberg, had vigorously fought the ruling and had long defended stop and frisk as an effective crime fighting tool.
Federal prosecutors announced they will seek the death penalty against Dzhokhar Tsarnaev in the Boston Marathon bombing. They accuse him of betraying his adopted country by carrying out a terrorist attack that was designed to cause maximum carnage. Tsarnaev moved to the United States from Russia a decade ago.
Amanda Knox has been convicted of murder, again.An appeals court in Italy has upheld the guilty verdict against Knox and her ex-boyfriend for the 2007 murder of her British roommate. She's been sentenced to 28-and-a-half years in prison, which means there could be a long legal battle ahead over whether she will be extradited from the United States. She has followed the latest trial from her home in Seattle.
Rep. Henry Waxman, one of Congress' fiercest negotiators and an architect of the Affordable Care Act, will retire at the end of the year after four decades in the House. The liberal Democrat from California explicitly condemned conservative House Republicans elected in 2010, saying, "I abhor the extremism of the tea party." He said he's "embarrassed that the greatest legislative body in the world too often operates in a partisan intellectual vacuum."
The latest economic numbers are an encouraging sign for 2014. The U.S. economy grew at a 3.2 percent annual rate in the final quarter of the year on the strongest consumer spending in three years. The Commerce Department says for 2013 as a whole, the economy grew at a tepid 1.8 percent. Many economists think this year growth could top 3 percent.
The governor of Georgia offered his clearest apology yet for not doing enough to prepare for a snowstorm that hit Atlanta and stranded thousands of people on icy, snowy streets. Gov. Nathan Deal acknowledged he was sleeping Tuesday morning when the National Weather Service upgraded its warning for the entire metro area. "Certainly, things could have been done earlier," he said. He pledged a full review of the state's emergency planning. Earlier, the governor had claimed the storm was "unexpected" and that "national forecasters" were wrong.
Authorities say a house fire in western Kentucky has killed as many as nine people and injured two others. A fire official says 11 people lived at the home in Greenville, Kentucky, which is about 130 miles southwest of Louisville.
New York City Schools Chancellor Carmen Fariña told hundreds of city principals that going forward, anyone who wants to be a principal will need at least seven years' experience.
With Ukraine in crisis amid ongoing protests, embattled president Viktor Yanukovych is taking sick leave. The presidential website says he has an acute respiratory illness and high fever.
Sunny and cold today with a high of 29. Tonight's low will be 24.