WNYC Newscast
Latest Newscast: Obama To Call For Minimum Wage Hike in State of Union; Snow in Atlanta; Newark Gets Sick Leave Bill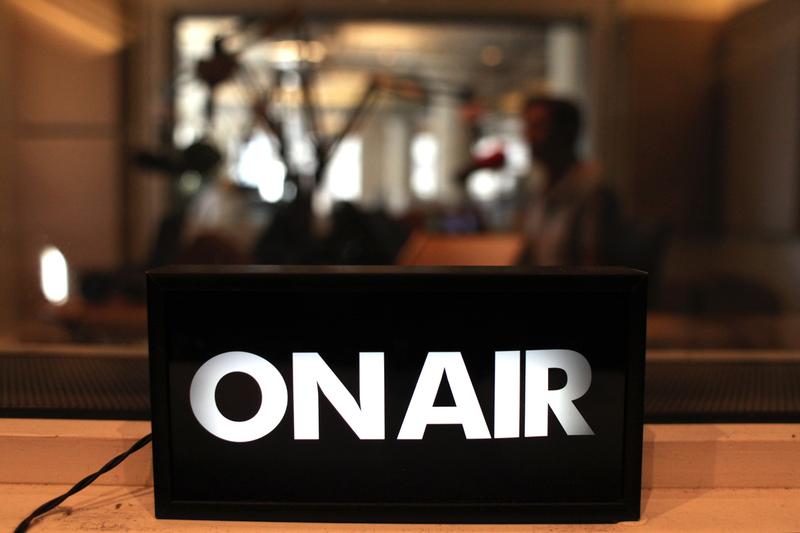 Here are the latest headlines from the WNYC newsroom.
President Obama will use tonight's State of the Union address to push Congress for a higher federal minimum wage. He will apply pressure by taking unilateral action through executive orders, raising the wage floor for federal contract workers, helping the long-term unemployed find jobs and expanding job-training programs. Join WNYC's Brian Lehrer for a live web chat during the president's address, starting at 9 p.m.
A rare snowfall brought Atlanta to a halt Tuesday afternoon, part of a deep freeze seizing the Deep South.  Interstates were clogged as commuters ended their workday early. At one point, traffic in downtown Atlanta was so bad, office security guards and doormen helped direct vehicles. Up to 4 inches of snow fell in central Louisiana, about 3 inches was forecast for parts of Georgia, and up to 10 inches were predicted for Greenville, N.C. In the Midwest, dangerous cold continued to grip the region even as the storm moved south. Nationwide, nearly 3,000 airline flights were canceled.
Newark's City Council unanimously approved a mandatory sick leave bill, one of the most extensive in the country. The bill covers everyone who works in Newark, no matter the size of the business or organization.  Neighboring Jersey City's sick leave law only affects employers with more than 10 workers, while the sick leave expansion proposed by New York City Mayor Bill de Blasio would apply to employers with five or more workers.  Newark's mayor, Luis Quintana, has said he will sign the legislation.
Thousands of volunteers fanned out across the five boroughs to conduct New York City's annual count of homeless people living on the streets. Some 3,000 volunteers canvassed parks, subways and other public spaces to estimate the number of people living without shelter.
Pete Seeger is being remembered today not only as a folk singer but as an activist. Seeger died Monday night at a hospital in New York City at age 94. He was known for songs such as "If I Had a Hammer" and "Where Have All the Flowers Gone?" Seeger advocated for causes ranging from civil rights to the cleanup of the Hudson River.
Tuesday night, snow showers are possible late with a low of 17 degrees Fahrenheit.  An inch of accumulation is possible.  Wednesday will be partly cloudy, breezy and cold, with a high of 25.  While rain and snow are forecast for Saturday night, Super Bowl Sunday is expected to be fine for football, with partly sunny skies and highs in the low 30s.