Latest Newscast: Obama Orders NSA Changes, Christie's Political Piggy Bank, City to Expand Sick Leave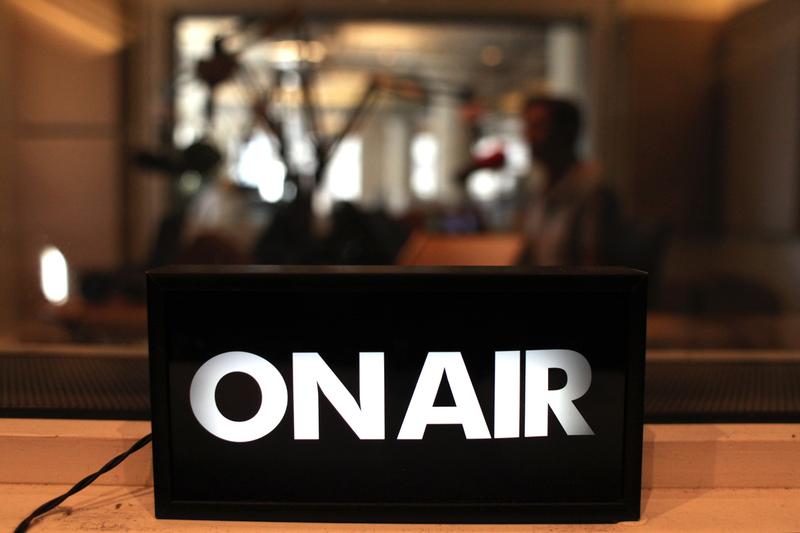 Here are the latest headlines from the WNYC newsroom.
President Obama called for ending the government's control of phone data from hundreds of millions of Americans and immediately ordered intelligence agencies to get a secretive court's permission before accessing the records. The president also directed intelligence agencies to stop spying on friendly international leaders.
New York City's child welfare agency missed possible signs that a 4-year-old boy who died after being tortured was at risk, including the fact his father did a stint in jail after being awarded custody of his son.  Myls Dobson died this month after his father was jailed again and left him in the custody of his girlfriend in Manhattan.  Mayor Bill de Blasio said he's initiating reforms, including one that will require a child's custodian to appear in family court and get a judge's approval before ACS supervision ends. 
New York City's medical examiner is conducting an autopsy on remains found Thursday night to see if they are those of a missing autistic boy.  Fourteen-year-old Avonte Oquendo has been missing since October 4, when he walked out of his Long Island City school.  Police also found sneakers, white socks and tattered denim jeans that resembled what the boy was wearing when he vanished.  Oquendo's disappearance sparked a massive search and missing person posters plastered throughout the city.
Governor Christie's team at the Port Authority directed billions of dollars of the agency's funds to projects that helped solve the governor's budget problems and political headaches.
In his first major legislative announcement, New York Mayor Bill de Blasio has announced an expansion of paid sick leave to hundreds of thousands more New Yorkers. The mayor's proposal would require businesses with five or more employees to provide paid sick leave.  The current law, passed last year, applies to businesses with 20 workers or more and expands next year to businesses with 15 or more workers.
A document obtained by The Associated Press showed Pope Benedict XVI defrocked nearly 400 priests over just two years for molesting children. The statistics for 2011-12 show a dramatic increase in the number of priests removed.
A Taliban suicide bomber and two gunmen attacked a Lebanese restaurant popular with foreigners and affluent Afghans in Kabul, a brazen attack that left 16 dead, including foreigners dining inside and two other gunmen, officials said.
New York Assembly Speaker Sheldon Silver called for special elections to fill 11 empty seats in the legislature that have left more than a million citizens unrepresented. Bronx Assemblyman Eric Stevenson was the latest lawmaker to vacate a seat, after being convicted on bribery charges. The decision is up to Governor Cuomo.
Tonight, a few showers will develop late with a low in the upper 30s. The weekend will be chilly. Some rain or snow showers possible Saturday morning, then partly cloudy with temps steady in the mid to upper 30s. Sunday turns sunny with a high near 38.