WNYC Newscast
Latest Newscast: Bitter Cold From a "Polar Vortex," JetBlue Halts NYC, Boston, Service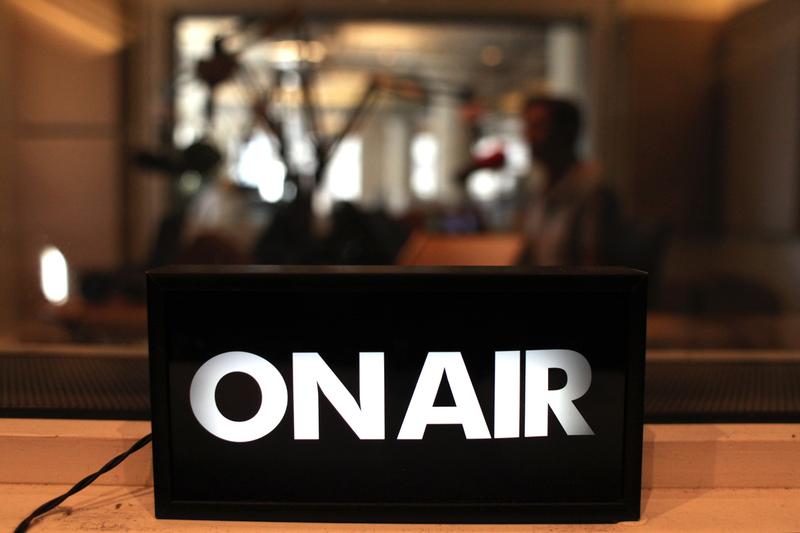 Here are the latest headlines from the WNYC Newsroom:
Dangerously cold polar air has gripped the Midwest and is blasting into New York City tonight -- part of a widespread weather condition called a "distorted polar vortex."  The shift in circulating, Arctic air is causing record low temperatures from the Midwest to the South.  In downtown Minneapolis, temperatures reached 20 below, with wind chills of minus 50.  Forecasters said some 187 million people could feel the effects of the polar vortex by the time it spreads across the country tonight and tomorrow.
The bitter cold has snarled air travel.  The New York Times reports airlines canceled 4,400 flights due to the cold, more snow and ice.  That brings to more than 17,000 the number of flights affected since last week's widespread winter storm.  JetBlue cancelled flights from New York City's three airports and from Boston's Logan International Airport as it tries to catch up.  Operations halted as of 5:00 PM, and will resume starting at 10:00 AM Tuesday.  JetBlue said it's using the suspension to reposition jets and flight staff.  
Government experts said President Obama's first term produced historically low growth in health costs.  But the Centers for Medicare and Medicaid Services said it was because of the recession, and not Obama's Affordable Care Act.  The non-partisan group's report concluded health care costs grew 3.7 percent in 2012, the fourth straight year of growth between 3.6 and 3.9 percent.  That pace is below pre-recession rates.
Utah officials praised a decision by the U.S. Supreme Court to put a hold on gay marriage in the state.  Gov. Gary Herbert said the stay should have been granted earlier to avoid uncertainty.  Two previous courts turned down Utah's request for a stay.  An appellate court will re-visit the case, which challenges Utah's ban on gay marriage.  
Governor Cuomo is expected to use his State of the State address to reverse course on medical marijuana. The plan would allow a limited number of hospitals to dispense it for certain ailments.
Meanwhile, State Senate co-leader Jeff Klein of the Bronx said he supports Mayor Bill de Blasio's idea to tax wealthy city residents to fund universal pre-K. The plan calla for a temporary tax increase on city residents who earn more than $500,000. 
New York City has ended a controversial program in which inmates with mental illnesses were placed in solitary confinement for breaking the rules. The last of the prisoners held in the Mental Health Assessment Unit for Infracted Inmates at Rikers Island were reassigned on December 31st.
Thousands of visitors braved the cold outside Gracie Mansion Sunday to snap a photo with Mayor Bill de Blasio. The mayor is set to move into the historic home with his family. 
Tonight, partly cloudy, winds west 20-30 miles per hour, gusting up to 50.  Low 7, but winds will make it feel as low as -11. Wind chill and wind advisories in effect late tonight through 6:00 P.M. Tuesday.  Tomorrow, Tuesday, sunny but still bitterly cold and windy.  High 11, wind chill values as low as -16.