WNYC Newscast
Latest Newscast: Times Poll Finds GOP Has Election Edge, Russia Military Drills Near Ukraine Border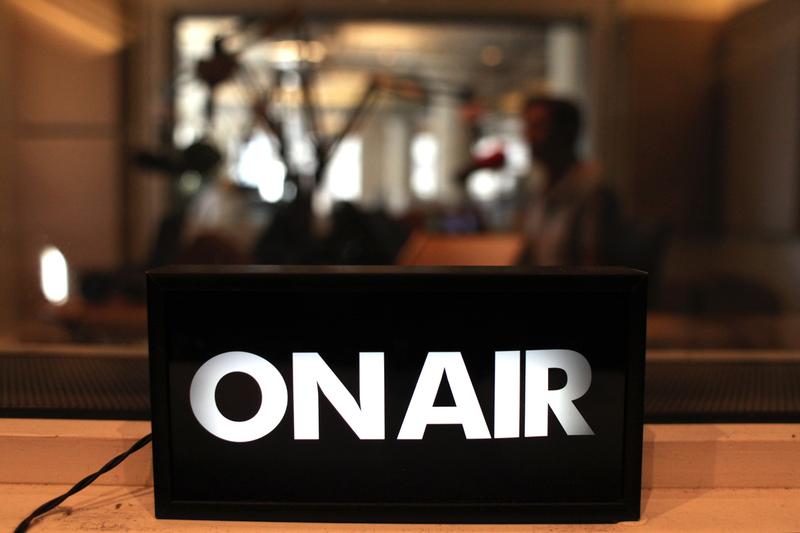 Here are the latest headlines from the WNYC newsroom.
Despite deep divisions, Republicans are in a better position than Democrats to win midterm elections this year. The latest New York Times/CBS Poll found the GOP has an edge, even though most Americans agree more with Democratic policy positions.
Ukraine's parliament is expected to formally approve a new government tomorrow, following the weekend ouster of former president Viktor Yanukovych. Meanwhile, Russian President Vladimir Putin has ordered major military exercises to be staged just across the border with Ukraine. The show of force is intended to signal Moscow's displeasure over Ukraine's new direction. The U.S. warned Russian military intervention would be a "grave mistake." The U.S. is planning to offer Ukraine $1 billion in loan guarantees to shore up its economy.
Texas' ban on gay marriages will remain in effect, as an appeal makes its way toward the U.S. Supreme Court. A federal judge today declared the ban to be unconstitutional, but said he would not enforce his ruling until there's one from a federal appeals court that is also hearing cases from two other states.
Older fathers may face higher risks than previously thought for having children with psychiatric problems.The study, the largest to examine the potential link between paternal age and problems such as bipolar disorder and autism, found the greatest risks for men who fathered children at age 45 and older.
New York City police said an officer who was shot in the leg this afternoon in Brooklyn is in stable condition and a suspect is in custody. Police say the officer was shot at least once in Crown Heights. They said the suspect who shot him is in custody. Police have recovered the gun.
The cause of death of a 14-year-old autistic boy who went missing for three months is still a mystery. The New York City medical examiner's office said it cannot determine how Avonte Oquendo died. He disappeared from his Queens school last October, setting off a massive search. His remains were found in the East River in January.
Mayor Bill de Blasio will sign into law a bill expanding paid sick days, following the City Council's approval of the legislation today. It will be the first time the new mayor signs legislation into law. More than a half-million New Yorkers will now be entitled to take up to five sick days without fear of losing their jobs. Mayor de Blasio said the Council "made history."
Tonight will be mostly clear with a low near 16. Tomorrow will be partly sunny and windy with highs in the lower 30s.