WNYC Newscast
Latest Newscast: Army To Shrink to Pre-WWII Levels, Search for Ukraine's Ousted President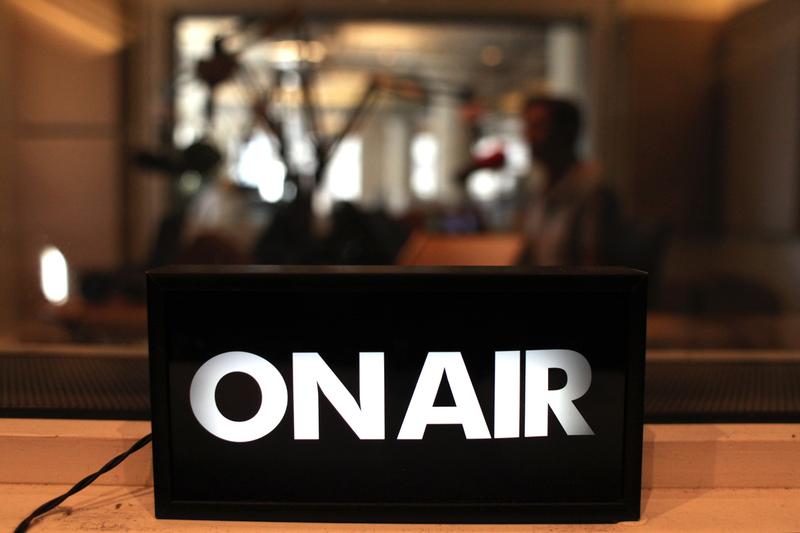 Here are the latest headlines from the WNYC newsroom.
Defense Secretary Chuck Hagel outlined cuts to the armed forces that would shrink the Army to pre-World War Two size, close military bases and make other military-wide savings. Hagel said the military needs to adjust to the reality of smaller budgets.  His speech at the Pentago comes a week before President Barack Obama is expected to propose his 2015 budget plan.  The cuts are likely to face some stiff resistance in Congress.
Ukraine's acting interior minister said a manhunt is underway for ousted president Viktor Yanukovych. The minister, Arsen Avakov, said he's personally involved in the pursuit. Yanukovych is believed to be in Crimea in the south of the country. Avakov said he'd be arrested on charges of mass murder in the killings of dozens of anti-government protesters last week during violent demonstrations in Kiev.
The Arizona Senate has formally sent to Governor Jan Brewer a measure allowing business owners with strongly-held religious beliefs to refuse service to gays. Today's action starts a five-day clock for the Republican governor to act on the proposed law, one she herself has said is controversial.
Uganda's president has signed an anti-gay bill that includes harsh penalties for homosexual activity. He said the legislation is needed to dter what he calls the promotion of homosexuality in Africa by the West. Among those present for the bill signing was a team of Ugandan scientists who had issued a report finding that there was no proven genetic basis for homosexuality.
Mayor Bill de Blasio said he understands why Sandy-damaged homeowners are frustrated with the pace of rebuilding. He promised a review of a rebuilding program that has been criticized for failing to distribute federal aid for the October 2012 storm. The Daily News reported that none of the more than 19,000 applicants to the Build It Back program have started construction.
Governors broke into a partisan on-camera feud at the White House after meeting with President Obama. Louisiana Republican Governor Bobby Jindal said Obama "seems to be waving the white flag of surrender" on the economy by focusing on a minimum wage increase. Democrat Dannel Malloy of Connecticut responded that the white flag statement was "insane" and called Jindal a "cheap shot artist."
Comedy actor, director and writer Harold Ramis died today at his suburban Chicago home after a four-year battle with an autoimmune disease. He was 69. Ramis was a key factor in some of the biggest, blockbuster comedies in the 1970s and 1980s, including "Animal House," which he co-wrote, "Ghostbusters," in which Ramis co-starred with Bill Murray and Dan Aykroyd, "Groundhog Day" and "Caddyshack."
Debbie Dingell has not said whether she will run for the Michigan congressional seat now held by her husband, Democrat John Dingell, who announced he is retiring after nearly 60 years in the House of Representatives. Dingell, 87, is the longest-serving member of Congress in history.
Tonight, partly cloudy, breezy and cold, low 23.  Tomorrow, Tuesday, cloudy, windy, another cold day, high 33.