WNYC Newscast
Latest Newscast: Ukraine Violence Intensifies, NJ Fed Judge Tosses NYPD Spying Lawsuit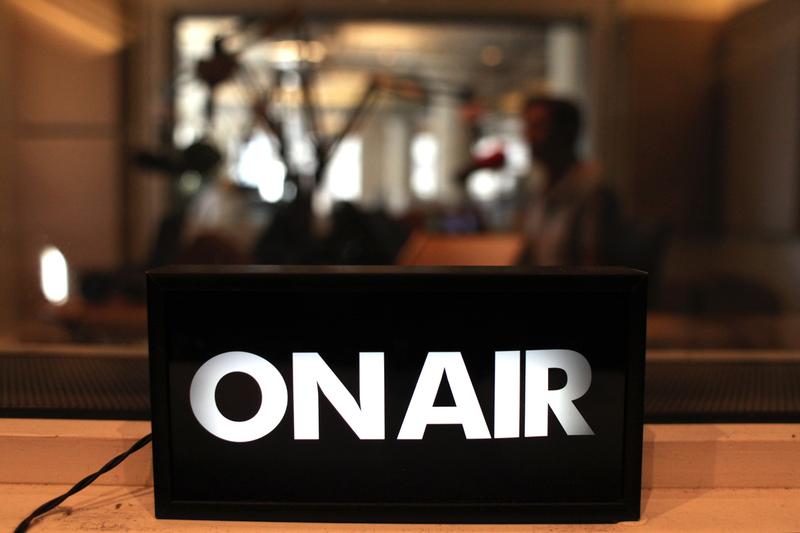 Here are the latest headlines from the WNYC newsroom.
The violence intensified in Ukraine's capital of Kiev, breaking a truce between the government of President Viktor Yanukovych and opposition protesters.  According to the New York Times, Kiev health authorities said 39 people were killed, while a doctor with the protest movement put the figure at 70.  Video footage on Ukrainian television showed scenes of protesters being cut down by gunfire.
The European Union agreed to proceed with sanctions against Ukraine, despite criticism from Russia.  They include travel bans and asset freezes for those Ukrainian officials that EU diplomats believe are responsible for the fatal escalation of violence.  But European foreign ministers also left themselves room to continue talks with Yankukovych's administration.
The Canadian women's hockey team surged past the United States to take the gold medal at the Winter Olympics in Sochi, Russia. The Americans led, 2-to-nothing, late in the game when everything started to unravel, beginning when a shot deflected off Team USA's Kacey Bellamy and past Jesse Vetter to put Canada on the board.  Marie-Philip Poulin scored with 55 seconds to go to tie the game and got the game-winner in overtime on a power play.  It was Canada's fourth straight gold medal in the event.  
A federal judge ruled that the New York Police Department's intelligence unit did not discriminate against Muslims with its far-reaching surveillance effort.  U.S. District Judge William Martini dismissed a 2012 civil rights lawsuit, writing, "The police could not have monitored New Jersey for Muslim terrorist activities without monitoring the Muslim community itself," including its places of worship, restaurants and grade schools.
The State University of New York will no longer oversee Long Island College Hospital.  Governor Cuomo, Mayor de Blasio and SUNY announced an agreement that will allow SUNY to cease operating the financially troubled, Brooklyn facility by May.  A new owner will be found through an expedited bidding process. Several developers have expressed an interest in turning the site into apartments. Mayor de Blasio said proposals must ensure that the health care needs of the community are met.
Governor Chris Christie faced plenty of questions about Sandy aid, and not Bridgegate, during a town hall-style meeting in the Jersey shore community of Port Monmouth.  It was his first town hall since top officials of his administration were linked to lane closures on the George Washington Bridge that spawned massive traffic jams in Fort Lee. Many attendees expressed anger at the slow pace of Sandy recovery aid.  Gov. Christie blamed the federal government and red tape.
The Democrats who control a New Jersey legislative committee investigating the George Washington Bridge lane closure scandal are headed to court to demand documents that two key witnesses are refusing to turn over.
Lottery officials said there is only one winning ticket in last night's Powerball drawing for a jackpot of $425 million. They said the ticket was sold at Dixon Landing Chevron in Milpitas, California, near San Jose. Lottery officials said 17 tickets match enough numbers to win $1 million, and one ticket won a $2 million prize.
Tonight, dense fog.  Visibility a quarter-mile or less, so forecasters have issued a dense fog advisory from midnight until 10:00 AM Friday.  Fog will linger Friday morning and burn off by midday, but clouds remain.  Rain, with downpours possible.  High 54.