WNYC Newscast
Latest Newscast: UN Cites "Crimes Against Humanity" in North Korea, More Snow, City Settles First Labor Contract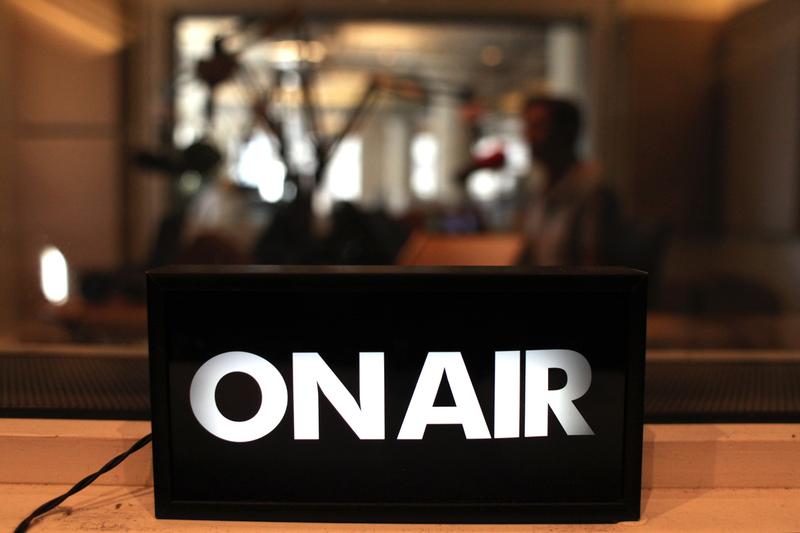 Here are the latest headlines from the WNYC newsroom.
A United Nations report found "abundant evidence" of crimes against humanity in North Korea.  The UN's Commission of Inquiry on Human Rights said North Korean leaders use murder, torture, slavery, sexual violence, mass starvation and other abuses to bring "the population into submission."  Its report also condemned world leaders for doing little to intervene.  North Korea said the report is a "political plot aimed at sabotaging the socialist system."
Another workday, another snow storm to navigate.  Snow is forecast to start falling before daybreak, with two to four inches of accumulation before it turns to rain Tuesday night.  New York City is under a hazardous travel advisory for Tuesday, as well as a winter weather advisory. The silver lining in this latest series of clouds: alternate side street cleaning rules are suspended through Saturday, February 22, to allow broom operators to help with garbage pickups and snow removal. 
The latest round of wintry weather is causing more frustration for air travelers.  According to the flight tracking service, FlightAware.com, nearly 1,200 flights in the U.S. have been canceled and 3,000 more have been delayed.  Nearly half of the canceled flights were at O'Hare and Midway Airports in Chicago, where the forecast calls for snow tonight.
The Daily News reported Mayor Bill de Blasio's administration has settled its first labor agreement, one of hundreds facing city negotiators. The deal with 200 environmental officers provides them with about $50,000 in retroactive raises for the period of 2005-2007. Other unions' contracts expired starting in 2008, so the deal is not expected to set a pattern.  Unions are asking for some $7 billion in back pay.
Swiss authorities said it's unlikely that a co-pilot who took control of an Ethiopian Airlines jetliner and diverted it to Geneva will be granted political asylum.  He's more likely to receive jail time.  The flight was supposed to make two stops in Italy.  There were 200 people on board.
After a 42-year stint in Los Angeles, NBC's "The Tonight Show" returns to New York City tonight—helped in part by specific tax cuts.  "Saturday Night Live" alum Jimmy Fallon makes his debut as host.
U.S. Secretary of State John Kerry said Syrian President Bashar Assad is standing in the way of progress in peace talks. Kerry accuses Assad of stonewalling efforts to discuss a transitional government; he is calling on Russia to pressure Assad to negotiate.
Tonight, snow will develop overnight with a low of 27. Snow accumulations of 2 to 4 inches possible.  Snow turns to rain Tuesday evening.  High 38.