WNYC Newscast
Latest Newscast: East Digs Out, Dolphins Bullying Report, Fraternity Hazing Death Ruled a Murder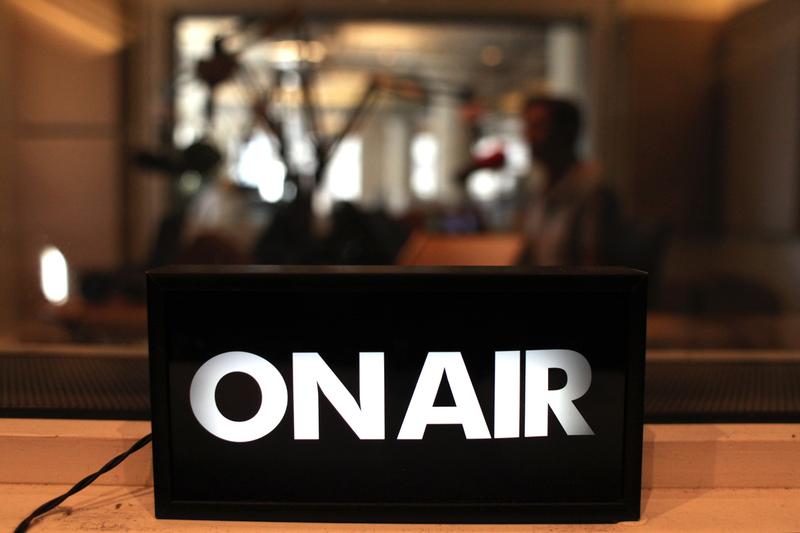 Here are the latest headlines:
The latest winter storm has moved out, but much of the East Coast struggled to recover, especially near Philadelphia, where traffic along the Pennsylvania Turnpike was backed up for miles after a series of crashes involving tractor-trailers and scores of cars. Motorists said the roadway was icy and very slick.  Many schools were closed again in Connecticut and, in New York, from the Lower Hudson River Valley to Albany.  An Associated Press analysis of information provided by the website FlightAware found this winter's relentless storms have led to the highest number of flight cancellations in more than 25 years.
The agent for Miami Dolphins player Jonathan Martin said he feels "vindicated" by a report that says Martin was bullied by Richie Incognito and two other Miami Dolphin teammates.  The report was ordered by the National Football League, after Martin left the Dolphins in October, saying he'd been bullied.  Incognito's attorney said the report was full of errors, and denies any bullying.
A Pennsylvania coroner said the death of a New York City college student during an apparent fraternity hazing ritual was a homicide. Authorities have said Baruch College freshman Michael Deng sustained a fatal brain injury during a weekend in the Pocono Mountains last December spent with about 30 other members of Pi Delta Psi.
The lawyer for a man arrested in an investigation into actor Philip Seymour Hoffman's overdose death said 300 heroin packets found in the man's Manhattan residence were largely for his own use.  Robert Vineberg appeared in court for a bail hearing.  He's charged with possessing heroin with the intent to sell it.  It's not clear whether he supplied the heroin that is believed to have caused Hoffman's death earlier this month.
New York is set to receive $8 billion in federal healthcare funding over the next five years to bolster struggling hospitals and help improve medical services across the state.
President Obama headed to a warmer part of the country today to focus on California's worst drought in more than 100 years. The president was in the Fresno area in the San Joaquin Valley, to announce more than $160 million in federal financial aid, including money in the farm bill, for programs that cover the loss of livestock.
A major volcanic eruption on Indonesia's Java Island has killed at least three people, as authorities evacuate more than 100,000 people and close seven airports. Mount Kelud erupted earlier today, spewing ash and debris some 12 miles into the air.  One farmer who lives three miles from the volcano's crater says the eruption sounded "like thousands of bombs exploding."
Tonight, windy and cold, low 30.   
Tomorrow, Saturday, more snow.  About one to three inches will accumulate.  Windy, high 35.