WNYC Newscast
Latest Newscast: Winter Storm, Hoffman Autopsy, Syria Airstrikes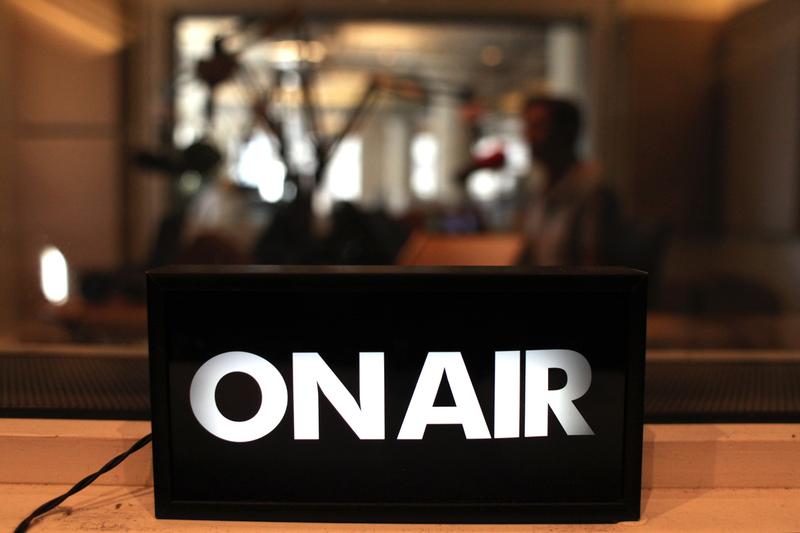 Good morning, here are the latest headlines from the WNYC newsroom.
A winter storm dumped several inches of wet, heavy snow on parts of the eastern United States on Monday, snarling air and road travel for commuters and Super Bowl fans, cutting power, and closing schools and government offices. The New York area was expecting about 8 inches. New Jersey Gov. Chris Christie declared a state of emergency with travel conditions hazardous.
Medical examiners were conducting an autopsy Monday on the body of Philip Seymour Hoffman, as investigators scrutinized evidence from the scene of the actor's death, including packets that enforcement officials said were believed to contain heroin. The Academy Award-winning actor was found dead in his apartment in Greenwich Village Sunday. New Yorkers have been sharing their memories of Hoffman with WNYC.
In his first appearance on The Brian Lehrer Show since taking office, New York Mayor Bill de Blasio said creating more middle class jobs is next on his agenda. He also said he's still deciding what steps to take regarding charter schools.
The Syrian government extended its intense aerial campaign against rebel-held areas of the northern city of Aleppo on Monday, conducting a series of airstrikes that killed at least 18 people, including five children, activists said.
For the fourth time in five years, the Super Bowl has set a record for the most-watched television event in U.S. history, drawing 111.5 million viewers even though the Seattle Seahawks' 43-8 victory over the Denver Broncos wasn't really competitive.
Snow tapers off through the evening. Tonight will be clear and cold with temps in the low 20s. Tomorrow, partly sunny with a high of 35. Then snow and sleet start up again early Wednesday morning.