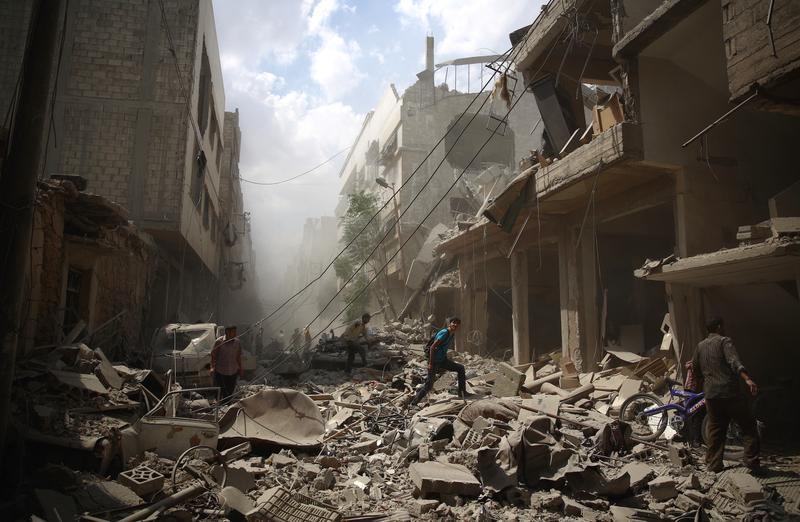 Deborah Amos, who covers the Middle East for NPR News, and David Sanger, national security correspondent at The New York Times, talk about the latest news in Syria, where the death toll has reached an estimated 520,000.
A U.N. relief official called the crisis in Syria's capital city of Aleppo the "apex of horror."
"It is horrendous in Aleppo," said Amos. "For Syrians this is a day to day reality."