The Takeaway
Citizens Take a Stand in Broadband Access Debate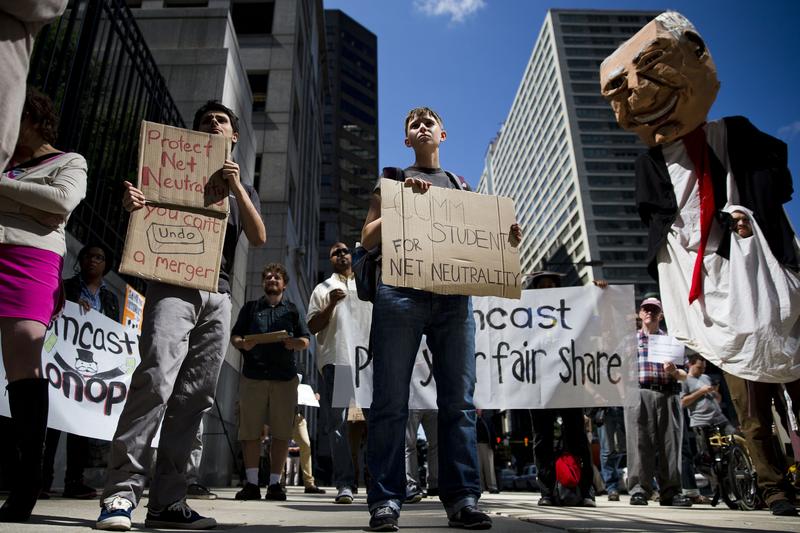 Click on the 'Listen' button above to hear this interview.
Net neutrality advocates got some bad news when Ajit Pai was tapped by President Donald Trump to be chairman of the Federal Communications Commission — it appears that Pai wants to largely reverse the Obama administration's approach to the Internet.
Large telecommunications monopolies have been digging their heels in, but some citizens are fighting back. The Takeaway considers the broadband debates that currently are taking place with Christopher Mitchell, the director of Community Broadband Networks at the Institute for Local Self Reliance.