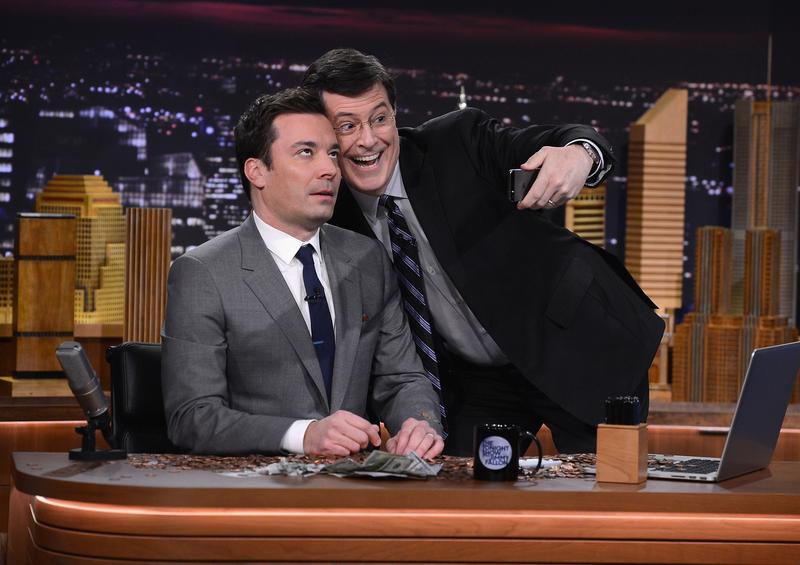 The Gabfest panelists have much to talk about this week: updates from Ukraine, Stephen Colbert's next job, a new exhibit at the Guggenheim, and more.
On the political spectrum, the panelists discuss the latest happenings in Ukraine with the help of Slate's politics and foreign affairs editor, Will Dobson. Plus: an analysis of race relations' progress and regressions during the Obama presidency.
On the cultural side, the panelists talk about Stephen Colbert's impending move to The Late Show and whether or not another middle-aged white male can reinvent late night television. Then, Adam Begley on his new biography of John Updike, and why we have trouble accepting a well-adjusted artist. Finally, a fieldtrip to the Guggenheim to view Italian Futurism 1909-1944: Reconstructing the Universe. Curator Vivien Greene guides the critics up the Guggenheim's iconic ramp, describing the thrills and perils of representing a movement as diverse and paradoxical as Italian Futurism.
You'll find links to some of the items mentioned in this episode on the Political Gabfest and Culture Gabfest show pages. You can also join the Gabfest discussion all week long at the Political Gabfest Facebook page and the Culture Gabfest Facebook page.