The Takeaway
The Lasting Emotional Damage in Hurricane Sandy's Hardest Hit Community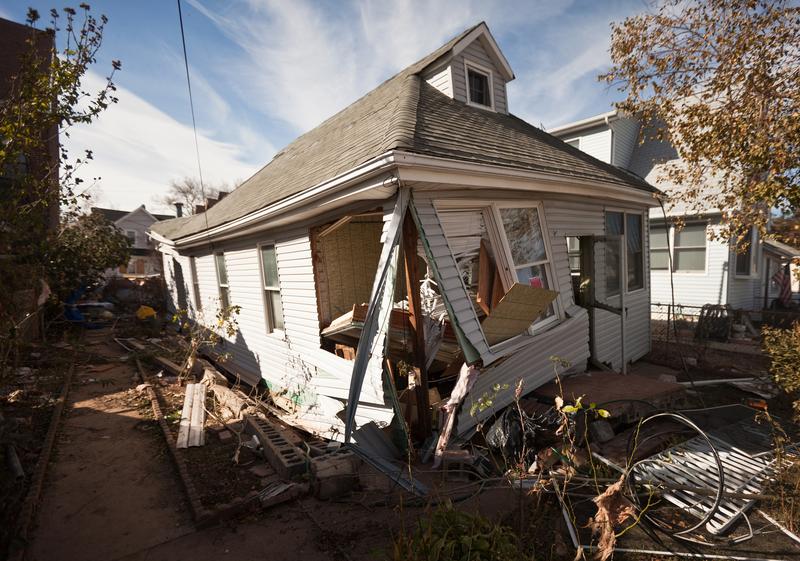 Over the past year, the media has covered the physical and economic loss from Hurricane Sandy… but what of the mental and emotional toll from the storm?
How does one cope with witnessing the death of family members and neighbors? How does a community not just bounce back - but survive?
Jim O'Grady, a reporter for The Takeaway's partner WNYC, has been mulling that over, but not from a distance. For the past year, he's been going door-to-door in affected areas and making phone calls,  talking with people who are suffering, gaining trust, and, more than anything, listening to stories.
He shares some of those stories with The Takeaway today.
We'll hear from:
Dianne Norris, former resident of Ocean Breeze, Staten Island. Her home was severely flooded by Hurricane Sandy. She held her elderly mother, Ella, in the freezing waters until Ella died.
Santo Lisa and Gale Lisa, residents of Ocean Breeze, Staten Island. The live across from where Dianne and Ella used to live, and witnessed Ella's death from a distance.
Christian Burgess, who works with the Mental Health Association of New York City.