Last Chance Foods: A Pantry Stocked For Snow Days and Late Nights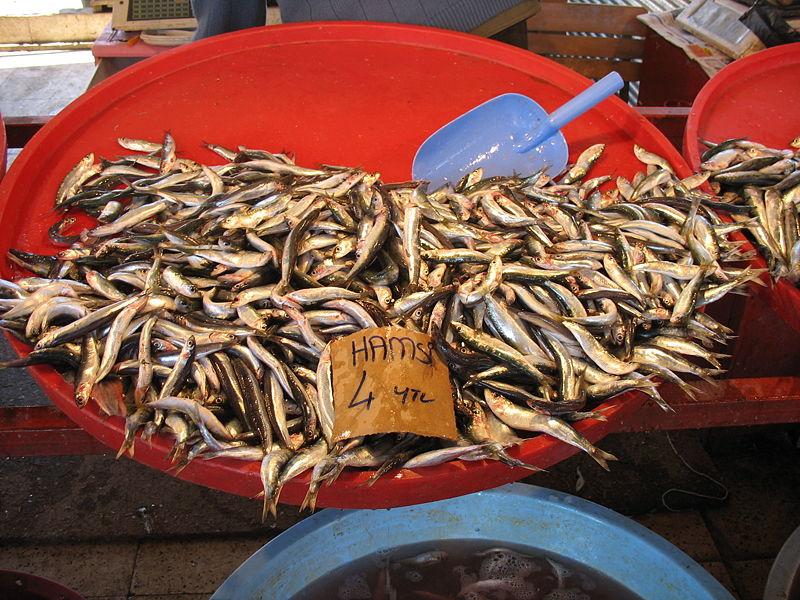 A snowy winter storm is a daunting way to start off a new year — particularly if your resolutions for 2014 include eating better, saving money, and being healthier. One way to help meet all three of those lofty goals is to make sure you have a pantry that's well-stocked. Late nights at the office won't have to end in take-out, and unexpected snow days won't lead to miserable treks to the grocery store.
"One of my favorite staples is couscous," said Gabrielle Langholtz, the editor of Edible Manhattan and Edible Brooklyn. "It's a granular pasta from North Africa that is so fast. This is my version of fast food. It is literally as fast as making tea."
Couscous can serve as a complement to meat or vegetables, and it can be quickly jazzed up with other pantry staples to be a main course. Langholtz also enjoys having whole grains like emmer, barley, wheat berries, and freekeh on hand, but she notes that those can take 45 minutes to an hour to cook.
"[That] is fantastic on a day like today when you just want to stay in and cook and not go out and brave the slushy sidewalk," she said. "But couscous is something that I like to have on hand for when you get home, you're starving, you want to eat in, like, 2 minutes."
Langholtz keeps bags of dried beans from inexpensive brands like Goya in her cupboards, but she said that, for those who are able, it's worthwhile to spend more on quality ingredients, as well.
"I used to stand there in the aisle at Whole Foods and say, 'Oh, my gosh, I'm not going to spend $8 on this bag of imported French lentils,'" she admitted. "But then, I'd find myself spending $12 or $14 on a salad or a cocktail out… Obviously, if you're on a fixed income, you're not going to buy and $8 little bag of lentils, but if you do the math, it's really 15 cents a serving."
In particular, Langholtz splurges on lentils du puy, which are less starchy than other types of lentils so they don't get mushy when cooked.
"They are like that little black dress when something unexpected comes up and you just need something great," she said. "Lentils du puy grow in this volcanic soil. They have this incredible nutty flavor, they cook in 20 or 25 minutes."
When it comes to flavor boosters, Langholtz relies on shelf-stable ingredients like anchovies and dijon mustard. 
"I find most people think they don't like anchovies and then they love the result when you cook with anchovies," she said. "They're like a stealth ingredient… If you mince it up, you can deploy this umami bomb in everything from Cesar salad or kale salad to pasta puttanesca."
Langholtz also points out that mustard can be used on more than sandwiches. She emulsifies it in vinaigrettes or uses it to top celery root or salmon.
Here's a list of pantry-ingredient combinations that we like. Fresh herbs are always preferable, but dried herbs can do in a pinch. We're listing only shelf-stable ingredients, but if you have vegetables or proteins on hand, even better. 
Couscous + almonds + dried apricots (chopped)
Couscous + toasted pine nuts + craisins
Lentils du puy + vinaigrette
Lentils du puy + parsley + thyme + lemon juice
Anchovies + garlic + olives + canned tomatoes + red pepper flakes = pasta sauce
Soy sauce + lemon juice = sauce for dried Asian noodles
Peanut butter + soy sauce + sugar + water = peanut sauce for dried Asian noodles
What do you always have in your cabinet? What did you whip up during the snowstorm? Tell us in the comments below.