Last Chance Foods: Our 2013 Cookbook Gift Guide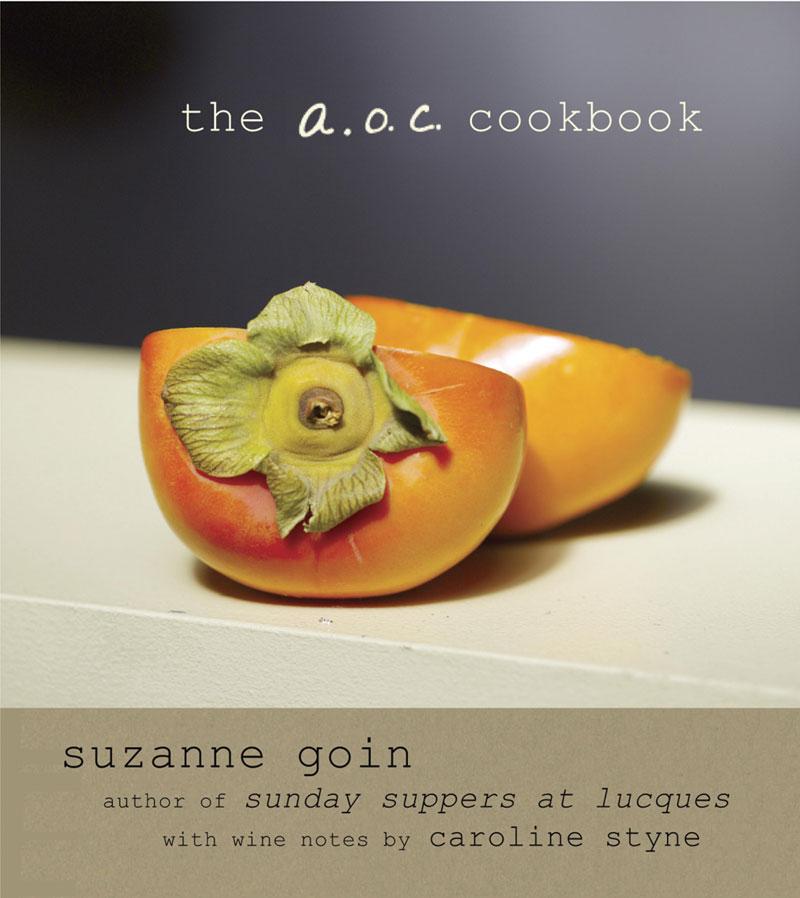 At Last Chance Foods, our cup runneth over with cookbooks. It's a large cup, admittedly. And with Christmas less than a week away, these beautiful tomes come in handy as last minute gifts. Here are our picks for some of our favorite cookbooks of the year. We even snagged a few recipes from them for your cooking pleasure.
The A.O.C. Cookbook
by Suzanne Goin
"The recipes are organized by different course — salads, fish, meat, and vegetables — and by season, so it appeals to my producerly sense of order. And while I'm not vegetarian, I like that it has a strong focus on vegetables." —JYW
 The Grilling Book: The Definitive Guide from Bon Appétit

by Adam Rapoport
"It made me want to buy a grill. And I haven't done it yet. I'm going to — I got as close as buying a spatula for the grill… I love the design of this book. There's a lot of little how-to sidebars, and Rapoport offers the pros and cons of different methods, like the case for charcoal grilling versus gas grilling… There are a lot of It's so instructive without being condescending." —AE

Japanese Soul Cooking: Ramen, Tonkatsu, Tempura, and More from the Streets and Kitchens of Tokyo and Beyond 
by Tadashi Ono and Harris Salat
"So much of Japanese cooking tends to be very precise and pristine. But you know regular families probably aren't eating these elaborate sushi or sashimi presentations at home every night. I feel like Japanese Soul Cooking shows a different side of that culture's cuisine, and has chapters devoted to food like gyoza dumplings and tonkatsu, which is a panko-breaded fried pork cutlets." —JYW

Ivan Ramen: Love, Obsession, and Recipes From Tokyo's Most Unlikely Noodle Joint
by Ivan Orkin and Chris Ying
"It's the memoir portion of the book I enjoy. His writing is like Ivan was in our interview: Fast and sharp and bracing and irreverent. Here's how he writes about realizing that he wanted to move back to Japan and stay there. He was living with a woman in Maine at the time.
Then I had an epiphany. I looked up and said, 'You know what? I don't like Maine and I love Japan. I don't know what the f*** you're talking about, but that's the place I want to be.' No offense to Maine, but it took being there for me to realize how much I wanted to be somewhere else.
It's a great story, one that inspires you to throw all your self-imposed caution to the wind." —AE
Honorable mentions:
The Art of French Pastry by Jacquy Pfeiffer and Martha Rose Schulman
Cast Iron Skillet Cookbook by Sharon Kramis and Julie Kramis Hearne
Cherry Bombe, a new biannual magazine celebrating women and food
Keepers: Two Home Cooks Share Their Tried-and-True Weeknight Recipes and the Secrets to Happiness in the Kitchen by Kathy Brennan and Caroline Campion