Last Chance Foods: It's Millet Time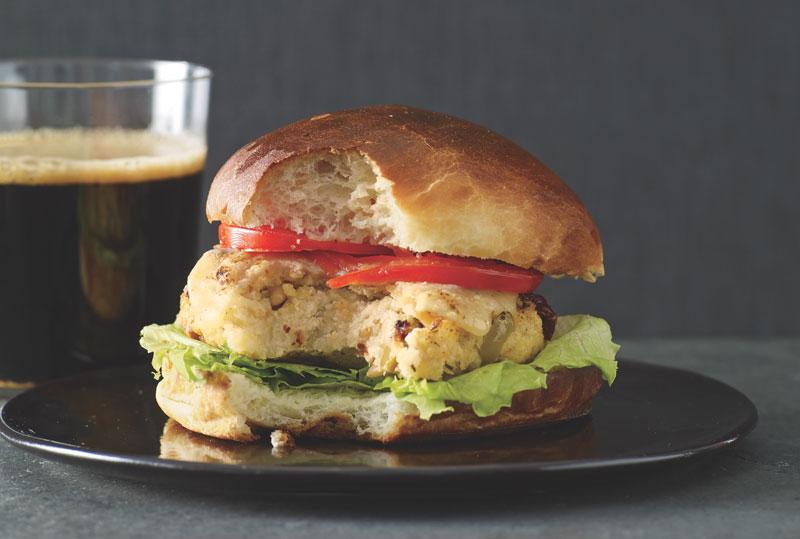 Millet is a gluten-free whole grain that tastes sort of like a cross between vanilla and corn. It certainly has a flavor that birds enjoy — much of the millet in this country is used for bird seed. But what's good for Tweety has long been considered tasty by humans, too.
"If you've ever seen those yellow, tiny, mustard-seedy grains in birdseed and parrot food, that's millet," said Mark Scarbrough, co-author of the book Grain Mains: 101 Surprising and Satisfying Whole Grain Recipes for Every Meal of the Day. "That [association with bird food] gives it a bad rep, which is really unfortunate because it is probably the oldest harvested grain on the planet."
While he pointed out that archaeological research indicates millet was grown in China even before rice, Last Chance Foods host Amy Eddings offered a word of caution on eating too much of the grain, which has been linked in some reports to thyroid problems.
Consumed in moderation, however, millet is a healthy, gluten-free alternative to wheat. "It's also an incredibly high source of calcium, of zinc, of potassium, and B vitamins," added Scarbrough. "It's probably got the highest profile of B vitamins of any whole grain."
(Photo: Bruce Weinstein and Mark Scarbrough/Jon Fisher)
The grain can also make for a savory, satisfying vegetarian burger. Scarbrough and Grain Mains co-author Bruce Weinstein developed a recipe for a millet burger that incorporates olives, sun-dried tomatoes, capers, and pecorino cheese. "We give it an Italian antipasto bar flavor profile," Scarbrough said.
The first step in enjoying millet, though, is proper selection and storage. He advised smelling millet before buying it — even if it's in a plastic bag. "Any whole grain you buy, even millet, you should always try to take a whiff, a smell, at the grocery store," Scarbrough said. "You're smelling the grains in the grocery store because you don't want that... rancid, musky, mushroomy, earthy, wangy smell."
Once home, maintain freshness by keeping it in your freezer. "That is the best place to keep millet and teff and some of the ones that go rancid really fast," he added.
Try and Weinstein and Scarbrough's recipe for Millet Burgers with Olives, Sun-Dried Tomatoes, and Pecorino. That's below.
A millet field in Germany (Armin Vogel/flickr)
Millet Burgers with Olives, Sun-Dried Tomatoes, and Pecorino
Serves 6
Active time: 15 minutes 
Total time: 55 minutes 
3 cups water
1 cup millet
10 chopped dry-pack sun-dried tomatoes
1 garlic clove
1/4 cup pine nuts
1/3 cup pitted green olives, chopped
1/4 cup packed grated Pecorino Romano or Parmigiano-Reggiano
4 large jarred caper berries, minced
2 teaspoons minced fresh oregano leaves or 1 teaspoon dried oregano
2 teaspoons minced fresh marjoram leaves or 1 teaspoon dried marjoram
2 tablespoons unsalted butter
2 tablespoons olive oil
1. Combine the 3 cups water and the millet in a medium saucepan and bring to a boil over high heat. Cover, reduce the heat to low, and simmer slowly until it's like a thick, coarse, hot breakfast cereal, about 30 minutes. Uncover and stir well to incorporate any last bits of water. Scrape the millet into a large bowl and cool for 10 minutes.
2. Meanwhile, put the sun-dried tomatoes and garlic in a small heatproof bowl. Cover with boiling water and steep for 10 minutes.
3. Place the pine nuts in a dry medium skillet set over medium-low heat. Toast until lightly browned and fragrant, about 5 minutes, stirring often. Pour them into the bowl with the millet.
4. Drain the sun-dried tomatoes and garlic in a fine-mesh sieve and add them to the bowl with the millet. Add the olives, cheese, caper berries, oregano, and marjoram. Stir well, mashing the ingredients together. You want texture here, bits of this and that scattered throughout the burgers, not a baby-food puree. Use dampened hands to form the mixture into 6 round, even patties.
5. Melt the butter in the olive oil over medium heat in a large skillet, preferably nonstick. Slip the patties into the skillet and cook until mottled brown and somewhat crisp, about 4 minutes. Flip them and continue cooking until set throughout, mottled brown on the other side, and now nicely crisp, about 4 more minutes. If your skillet isn't large enough to hold all 6 patties at once, work in two batches, using 1 tablespoon olive oil and 1 tablespoon unsalted butter for each batch.
TESTERS' NOTES
• Here, we've used an Italian palette to balance the aromatic millet. Note that the recipe calls for the larger, oblong caper berries, not capers.
• The timing for cooked millet is a bit dodgy since the grains are notorious for picking up and holding ambient humidity--as well as releasing it in a dry environment. Don't stand on ceremony: Lift the lid and check the millet as it cooks, adding more water as necessary. You're looking for a crunchy texture that's nonetheless tender to the bite.
• These patties would be a treat on whole wheat buns with a little purchased caponata as well as thinly sliced red onion and crunchy lettuce. You could also slice the cooked patties into bite-sized bits and toss them in a large, Italian-style, chopped salad, dressed with a creamy vinaigrette.
• These patties don't reheat as well as some of the others, although they do make great late-night snacks right from the fridge, cut into small pieces and dipped in deli mustard.
Reprinted from Grain Mains by Bruce Weinstein and Mark Scarbrough. Copyright (c) 2012 by Bruce Weinstein and Mark Scarbrough. By permission of Rodale Books. Available wherever books are sold.