Last Chance Foods: Eat a Cricket, Save the Planet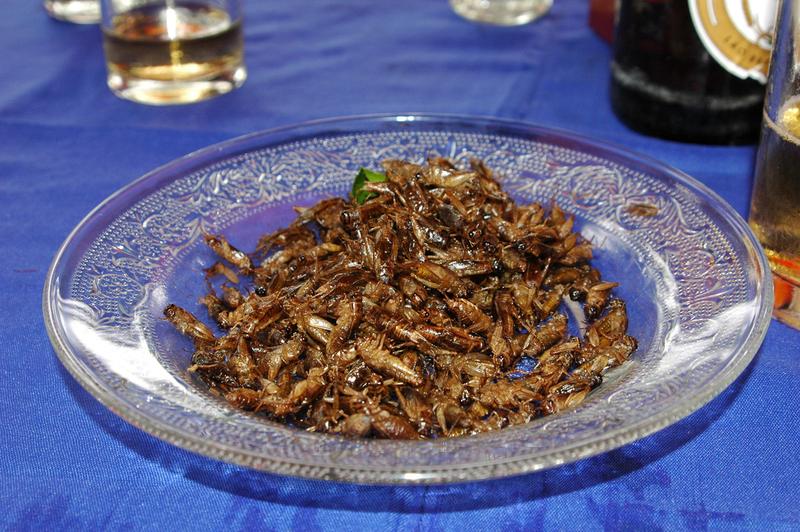 For Rose Wang, it all started with a scorpion street snack in China. She bit into the insect on a dare and was surprised.
"[It was] not what I expected," says Wang, who went on to co-found the insect-based food company Six Foods with her Harvard classmates Laura D'Asaro and Meryl Natow. "It tasted really great and really made me think, 'Okay, is there another way to eat protein that's more sustainable?'" 
In particular, the entrepreneurs see crickets as a more sustainable source of protein. For one thing, the little chirpers are far less energy-intensive to raise. Here's how the math breaks down: One pound of beef requires 2,000 gallons of water and 25 bags of feed. By comparison, one pound of cricket protein can be produced with 1 gallon of water and 2 bags of feed.  
"What's so great about crickets is that it's an animal protein, so it's all nine essential amino acids," Wang adds. "It's also really high in calcium and a lot of other vitamins and minerals."
She says the taste might even be vaguely familiar. "The way I describe it is [that] it tastes like shrimp without a fishy taste, so it is somewhat similar to a lot of the crustaceans that we're used to eating," Wang explained. "There is a difference in flavor profile, but it's not bad."
(Photo: "Chirp" cricket chips/Courtesy of Rose Wang)
While most everyone can agree that insects are the more environmentally friendly version of protein, there's still the inescapable ick factor. The founders of Six Foods found that crickets presented people with the lowest barrier to entry. "When we presented people with different foods at the very beginning… we had mealworms, wax worms, hornworms, and then crickets… crickets were always the least scary," Wang says.
Daniella Martin, the author of Edible: An Adventure Into the World of Eating Insects and the Last Great Hope to Save the Planet, agrees. "Crickets are familiar, they have a reasonably good public image because of characters like Jiminy Cricket," she says. "People are a lot less grossed out by something like a cricket versus something like a meal worm."
Six Foods has gone one step further to make crickets into a non-scary, recognizable form: chips. The cricket chips, called "Chirps," are made from cricket flour.
(Photo: Rose Wang and Laura D'Asaro)
Cute names and novelty aside, crickets could also be the most viable form of edible insects. "Crickets are also the only insect that's produced at scale within the U.S.," says Wang. "To us, if we can ease our supply chain and make sure we know where we're getting our crickets from and we can go visit those farms and know exactly their process, that makes us feel better about the food that we're using."
What do you think? Have you ever eaten a bug and liked it? Could crickets and other insects be the protein source to save the planet?