SchoolBook
City Defends School Measures, With or Without Letter Grades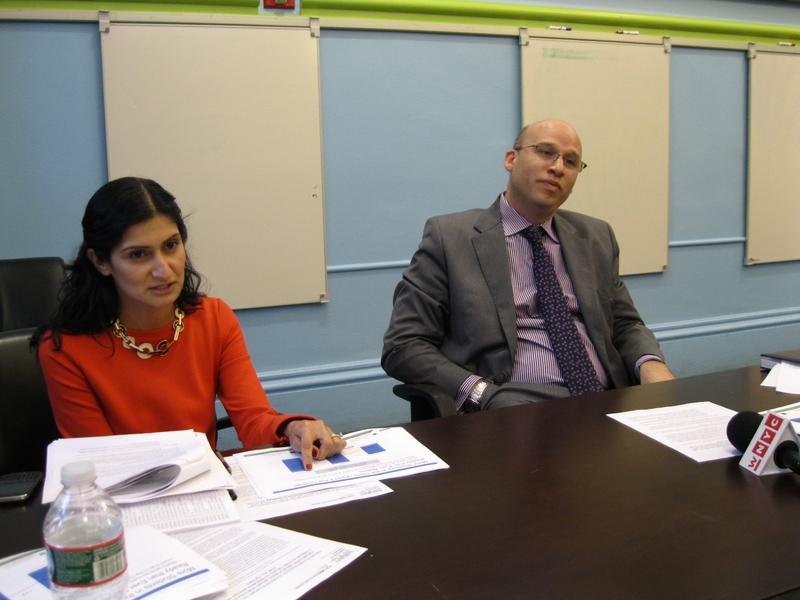 Annual letter grades awarded to almost all of the city's public schools mostly were stable despite tough new state tests that garnered much lower scores across the board, and a storm that displaced hundreds of students and faculty for months.
Fewer than 30 percent of city students passed their state math and reading tests in grades 3-8 this spring because they were tied to more difficult new standards. Still, the grade distribution on the 2012-13 progress reports was virtually identical to that of previous years so as not to penalize students for the change in state exams.
The D.O.E. also withheld grades for 11 schools hit hard by Sandy and removed November attendance data for all schools because of the storm. 
At the press briefing on Wednesday the mixed legacy of the progress reports was a central focus, both by the media and by Chief Academic Officer Shael Polakow-Suransky who defended the data-driven system of rating schools in place since 2007.
"What I believe is that we have to have a system to measure school quality and I think we need to be clear about how we're going to hold schools accountable for student learning and for the work they're doing," he told reporters.
The release of this year's report cards had a quieter tone than in previous years, when Bloomberg often accompanied the chancellor to boast of progress in the public schools. Instead, this year he and Schools Chancellor Dennis Walcott attended an announcement of a donation from AT&T to fund a software curriculum. Still, the mayor couldn't resist weighing in, arguing the progress reports were an important tool for families seeking information about the schools.
"Parents don't have the ability to go and get down in the weeds and go through all the data," Bloomberg said. "Number one, a lot of them have to go to work and don't have the time and, number two, as you all know in education there's nothing simple and there's never a one right answer and there's always some good and some bad and everything. So getting it down to something that they can use, I think, is not making it too simplistic but quite the contrary I think it's making it useful."
Suransky - who is thought to be vying to remain at the Department of Education - didn't offer such a passionate defense of the letter grades. He demurred when asked what he thought of de Blasio's decision to abandon them.
"It's not my place to sort of make a case for the next administration around what decisions they are going to make, but we definitely have been working hard to document the work that we've done on this and we've also been working hard to innovate."
He said those innovations included a pilot program to look at ways of including other examples of student work to measure performance and progress besides standardized tests.
But he stood by the city using its report cards to help schools improve. He noted that over the last two years, on average, 77 percent of schools that created an action plan after receiving a D or F improved their grade in the following year.
Also, perhaps in a nod to the end of its influence, the city will not close any schools based on low marks. Instead, it will hold "engagement" meetings with many of them to develop strategies to improve. The full list of these struggling schools will be released on Thursday.